John Sloan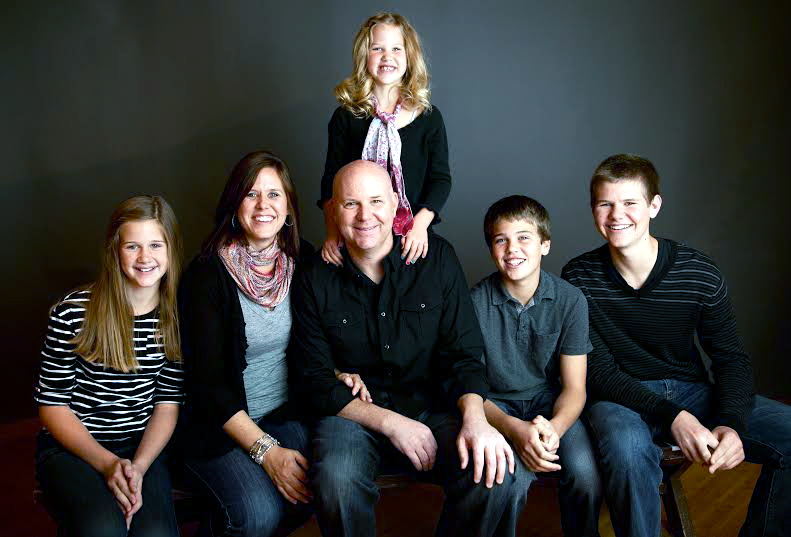 As the Lead Pastor at Northpoint since 2010, John is responsible for preaching, leading, vision-casting, and shepherding a growing, multi-cultural flock of Christ-followers. Before discerning a call to vocational ministry, John worked in the television broadcasting industry, serving as a Sports Anchor/Reporter with CNN and NBC affiliates. However, nothing excites John more than discussing the rescuing love of God and the life-altering Gospel of Jesus Christ. After studying at Grand Rapids Theological Seminary (M.Div.) and Trinity Evangelical Divinity School (Th.M.), John began his pastoral ministry in 2001. John and his wife, Jenine, live in Corona with their two sons, Quinn and Lucas, and two daughters, Olivia and Julia Piper.
Fun Facts About John:
Family: Wife: Jenine Kids: Quinn (19), Luke (17), Olivia (15), Julia Piper (11)
Where are you originally from?: I was born in Crossville, Tennessee (no, not in a barn, but pretty close!) but I grew up in Dayton, Ohio.
What are some of your favorite books, outside of the Bible, of course!?: The list could go on and on, but here are a few that come to mind immediately… The Discipline of Grace (Bridges) Institutes of the Christian Religion (Calvin) Christless Christianity (Horton) Counterfeit Gods (Keller) One Way Love (Tchividjian) The Adventures of Tom Sawyer (Twain)
What's on your iPod?: I have roughly 4,000 songs of just about every genre: from Johnny Cash to U2 to Al Green to Lecrae to Matt Redman. Just about everything under the sun, including my new favorite song: Future Islands' "Seasons" (s/o out to Ronnie Martin for the introduction)
What do you think is the best invention ever?: Pocket-size antibacterial hand lotion. How can a person overstate the beauty of being able to moisturize while simultaneously fending off germs!
What's your favorite movie?: It's nearly impossible to name just one. As far as most watched, I think that my boys and I have half the lines in Morgan Freeman's Lean on Me memorized. Not the most sophisticated, I guess, but good cinema.
Another profession you would love to try: I've often dreamed of being a professional musician. But you have to have at least some semblance of musical skill to succeed, so I've been wise not to pursue it.
Another profession you would NEVER want to try: Headstone trimmer at a cemetery. Actually I did try it for a summer, that's why I can definitively say: most tedious job ever.
What is your favorite word?: "Okay." With three teenagers in my house (or thereabouts), few things are sweeter than a simple, non-argumentative, affirmative response.
When you're gone, what would you like people to remember about you?: I've told my kids: "at my memorial service please say very little about me and much about Jesus." However, you can mention my impeccable footwork when I used to turn the 6-4-3 double play.