Women's Ministry

As the women of Northpoint we support and share in the mission of our church family by:
Increasing in the Knowledge of God – As we study the Word, allowing it to transform, empower, and direct our lives, drawing us into an ever-growing relationship with Christ;
Living Lives Worthy of the Lord – As we love one another, displaying God's character and design in every relationship, at home, at work, at church, and in our communities;
Bearing Fruit in Every Good Work – As we serve to our fullest abilities, discipling other women, training up new generations of believers, and living out the Gospel in our community and world.
"We have not ceased to pray for you and to ask that you may be filled with the knowledge of His will in all spiritual wisdom and understanding, so that you will walk in a manner worthy of the Lord, to please Him in all respects, bearing fruit in every good work and increasing in the knowledge of God" (Colossians 1:9-10)
Women of the Word

Do you ever find yourself longing for deeper relationships with other women, to grow in your understanding of God's Word, and to be challenged in your walk with the Lord? Then Women of the Word is the place for you. WOW is a weekly, in-depth Bible study that blends formal Bible teaching with small group time for discussion, accountability, fellowship, and prayer. WOW is offered in both the day and evening:
Tuesday evenings, beginning September 12,
at 6:00 p.m.
Wednesday mornings, beginning September 13,
at 9:00 a.m.
(Child care is provided on Wednesdays without charge.)
This year, we will be studying the Gospel of Luke. "For the Son of Man came to seek and to save the lost" (Luke 19:10). These words, spoken by Jesus, summarize both the purpose of his earthly ministry and the theme of Luke's gospel. The longest book in the New Testament, Luke presents the most comprehensive account of the story of our redemption. Nearly half of the material contained in Luke is not found in the other gospels.
Luke's gospel is a beautiful story masterfully told, revealing the glory and majesty of the Lord Jesus Christ. You will meet Jesus here over and over again, and you will find him ever more lovely in the light of the "gospel"—the message of good news for the whole world.
Registration is $30.00 for the 2017-18 ministry year.
Sign up in the office or register online by clicking HERE.
To listen to the sermons online, click HERE.
MOPS-Mothers of Preschoolers

Come join us! At Northpoint Church, we've realized there is a baby boom! So we're providing a place where moms can learn many aspects of motherhood in love and to embrace this journey of Motherhood. This place is called MOPS—Mothers of Preschoolers, which includes kiddos from birth to kindergarten. Beginning this fall, join us every other Friday from 9:00 a.m. to 11:30 a.m. to connect with other moms in our church and community as we embrace the journey of motherhood together. Child care? Take a deep breath and relax because child care is provided with games, crafts, songs, Bible stories, and a snack. And … you'll get breakfast, coffee, play dates, and a speaker to help us moms with wearing the many hats of a wife, daughter, mother, and friend.
This year's theme is Free Indeed. We're choosing wild, unexpected freedom; the kind that brings more laughter and less worry, more contentment and less hustle.
Registration for the 2017/ 18 MOPS year is $85.00 which includes a membership fee to MOPS International. Click HERE to register online. If needed, funding is available! For more on MOPS, please visit mops.org/groups/northpointcorona or mops.org.
If you're interested in being involved, we're looking for table leaders, mentor moms, and a few leadership positions. Please contact us at mops@northpointcorona.org for more details, or contact Kim Williams at fivewilliams1@att.net.
2018 Women's Retreat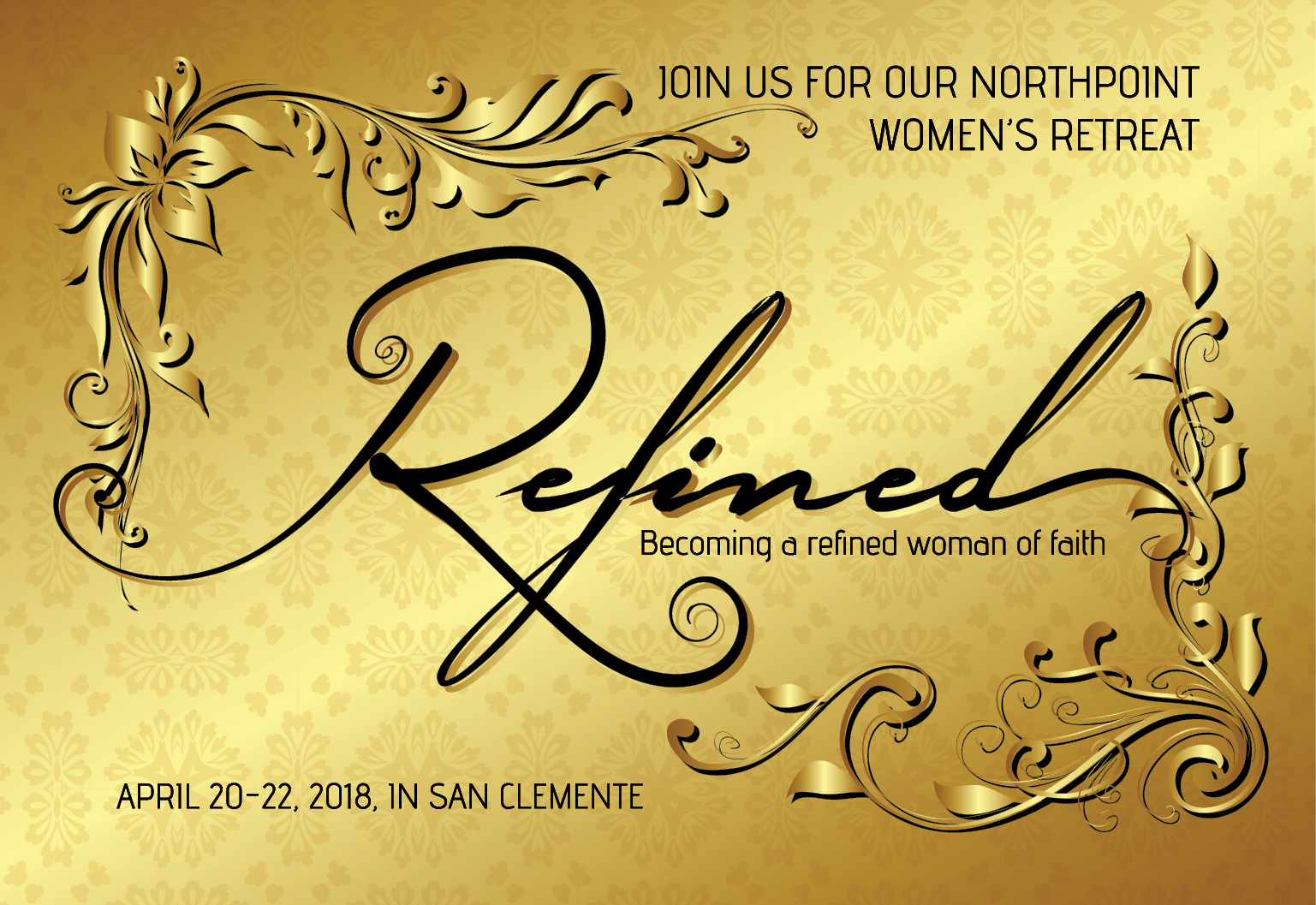 What a fantastic time we had at the 2018 Women's Retreat!