Women's Ministry

As the women of Northpoint we support and share in the mission of our church family by:
Increasing in the Knowledge of God – As we study the Word, allowing it to transform, empower, and direct our lives, drawing us into an ever-growing relationship with Christ;
Living Lives Worthy of the Lord – As we love one another, displaying God's character and design in every relationship, at home, at work, at church, and in our communities;
Bearing Fruit in Every Good Work – As we serve to our fullest abilities, discipling other women, training up new generations of believers, and living out the Gospel in our community and world.
"We have not ceased to pray for you and to ask that you may be filled with the knowledge of His will in all spiritual wisdom and understanding, so that you will walk in a manner worthy of the Lord, to please Him in all respects, bearing fruit in every good work and increasing in the knowledge of God" (Colossians 1:9-10)
Women of the Word

Do you ever find yourself longing for deeper relationships with other women, to grow in your understanding of God's Word, and to be challenged in your walk with the Lord? Then Women of the Word is the place for you. WOW is a weekly, in-depth Bible study that blends formal Bible teaching with small group time for discussion, accountability, fellowship and prayer. WOW is offered in both the day and evening to accommodate women's schedules:
Tuesday evenings, beginning September 13, at 6:00 p.m.
Wednesday mornings, beginning September 14, at 9:00 a.m.
(Childcare is provided on Wednesdays without charge.)
Sincerely Yours
This year we will be studying a selection of New Testament epistles: Philippians, 1 and 2 Thessalonians, Titus and Philemon. Written by the Apostle Paul to churches he had planted, to a young pastor, and an old friend, these letter are filled with expressions of love and gratitude, encouragement in times of trial, exhortations to stand firm in the truth, and answers to questions about such doctrines as the return of Christ. Through it all, these letters provide a beautiful blend of gospel knowledge that produces gospel behavior.
If you've ever wondered how to experience joy, peace and grace that lift you above the circumstances of life, come to WOW and discover our great Savior who is life itself.
Registration is $30.00 for the 2016-17 ministry year. Sign up in the office or register online by clicking here.
To listen to the sermons online, click here.
2017 Women's Conference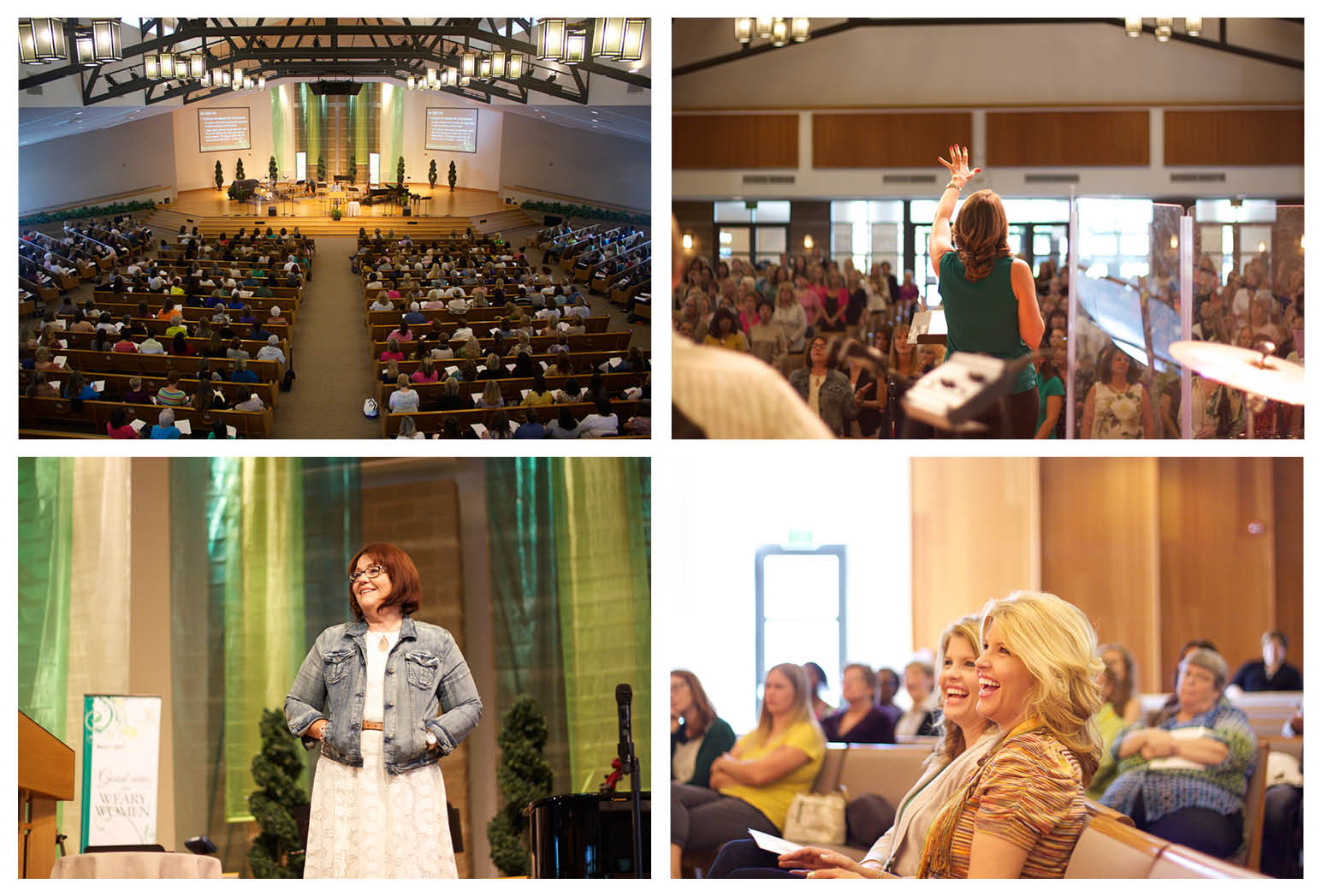 In March, 2015, we were blessed to have renowned Elyse Fitzpatrick come speak to us about Good News for Weary Women… that we are already loved because of the grace of God! She's back! In March, 2017, she is coming back, and will be joined by her daughter, Jessica Thompson. The two of them will be speaking on their book, Everyday Grace, about relationships. They will be sharing how to have "everyday grace" in three different sessions, to include relationships with our friends, our family (parents and siblings), and the Church. Save the date! They will be here on Saturday, March 11, 2017. Below is the promotional video:
In addition to the conference on Saturday, Jessica Thompson will be leading a special pre-conference event for mothers, Grace-Filled Parenting, Friday evening, March 10, from 6:30 p.m. – 8:30 p.m. Below is the promotional video:
Click here to register and for more information.