Northpoint Elder Candidates

Recently, the Northpoint Elders put forward three men as Elder candidates: James Aeschliman, Mark Blincoe, and Perry Schaefer. On Saturday, September 12, at a Special Congregation Meeting, after our outdoor service, the Elders will present the candidates for affirmation. After that, members will vote online and via US Mail. (See the Congregational Meeting post below for meeting and voting details.)
To help you get to know James, Mark, and Perry better, you will find their bios below: 
James Aeschliman
I have been attendi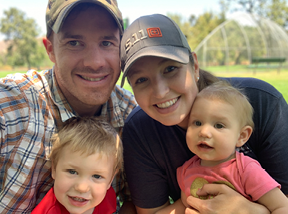 ng Northpoint since my family moved to Corona in 2003. Like the white-washed tombs of the Pharisees, I looked like a good kid, but inside, I was dead in my sins and pride. God graciously convicted me of my sin during my senior year and brought me to the foot of the cross. Since then, I have aimed to live my life for God's glory in every aspect. Not to say that I perfectly succeed at this, but I am convicted that my life belongs to God and not to me. As such, I have served in many capacities over the last decade at Northpoint, including teaching as a small group leader with the High School Ministry, preaching and directing as the Interim Director of Junior High Ministry, teaching as a small group leader in College Ministry, and currently teaching through leading a Growth Group. Additionally, for a period of time, I preached part-time for a local church plant at a local rescue mission, and also at a local assisted living center. I have also served with our Medical Response and Security Teams, and held a custodial position at Northpoint. I have a great desire to see the lost saved and have served on various missions trips, including Alaska, Utah, Tuba City, and Carranza. My heart's desire is for Northpoint to continue growing in faithfulness as we worship God, love one another, and reach our city with the gospel.  
God has blessed me with my wife, Caitlyn, for five years, and we have two children: Owen (2 years) and Phoebe (9 months). At work, I serve as a flight paramedic, which allows me to have a fairly flexible schedule suitable for ministry. In the past, I also served within various leadership and command positions within the Civil Air Patrol, and more recently, I served in clinical management at my work. 
For many years, I have felt called to ministry, and I am honored to have been nominated by members of the congregation to serve as an elder. I have a heart not only for strategic church leadership but also interpersonal discipleship. I pray that I will be faithful as a member of the Elder Team to lead the church in glorifying God through worship, community, and service. 
To get to know me, feel free to email me at James.aeschliman@sbcglobal.net, or text/call at 951.256.0182
Mark Blincoe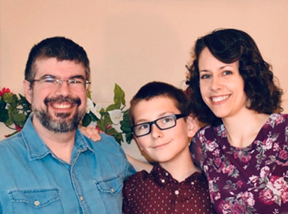 My name is Mark Blincoe, and I am honored to be a candidate for eldership here at Northpoint. I consider this role to be one of service to the church, representing the congregation in a ministry of leadership. For those who do not know me, I am 43 years old, have been married to my wonderful wife, Kristen, for 24 years, and we have one son, Robert, who is 12 years old. I have been a Christian for more than thirty years, coming to a personal faith in Christ as my Lord and Savior in the car on the way to church during the summer after 8th grade. Raised in a Christian home by parents who took us to church regularly, this was the moment when I finally gained reassurance of my salvation through Christ alone. From that point, I have been dedicated to serving Christ and sharing the gospel in my church and community everywhere I have lived (this includes Alaska, Washington, New Jersey, Minnesota, and California). 
As a young Christian (figuratively and literally), I thought that this meant trying to find a career in ministry. I explored serving overseas as a missionary and shifted directions in college to prepare to become a pastor. I knew from overseas mission trips as a teenager that I was a good teacher and that I could use Scripture well to explain the gospel. God was making it clear that I had a gift of teaching. However, as I explored options for seminary, I realized that it took more than this giftedness to be a good pastor. I think I could have done a fairly good job in this role, but God led me in a different direction, utilizing my gifts as a university professor in Christian higher education. I brought my family to California in 2010 after accepting a faculty position at California Baptist University, where I currently teach European history and serve as the President of the Faculty Senate. We moved to Corona in 2012 and eventually found our way to Northpoint. My wife Kristen and I have been members since January 2016 (a health incident postponed our ability to complete the membership process the previous year). While at Northpoint I have served in choral ministries, as a Growth Group leader, an usher, and a member of the Pastor Search Committee.
I have learned over the last 30 years that God will provide opportunities to use your gifts in a variety of settings if you are open to it. I have always loved music and have been active in choral ministries since high school. I also continue to have a heart for evangelism, both locally and abroad, through short-term mission trips and local opportunities for outreach. I was fortunate in my 20s and early 30s to find a good church home in Minnesota, while I was in graduate school, that God used to mature my faith. It was at Faith Church in Minnetonka that God allowed me to blend my gifts and university training to lead several adult discipleship classes, participate in the worship committee, and eventually begin service to the church as an elder. 
I was not surprised to receive a call that I had been nominated as a candidate for elder leadership in the fall of 2019. God has been moving me in this direction generally since I was installed as an elder at Faith Church (Minnetonka, MN) in the Spring of 2010. It became apparent that God was tugging at me for something involving leadership at Northpoint by February 2019, and I reached a decision, with my wife's consent, during the summer of 2019, that if I was nominated for eldership, I would accept the candidating process. However, neither of us would put my name in for nomination. I believe that becoming part of church leadership is responding to Christ's call and that this would be recognized by others. Out of humility, I wanted to ensure that my desires were responsive, not self-created. I can confirm that I have a desire to serve as an elder because I can serve in this capacity, and I believe that I am responding to the Spirit. It is not a desire out of personal goals but rather a reflection of my heart to serve God in any capacity that He has laid before me.
Perry Schaefer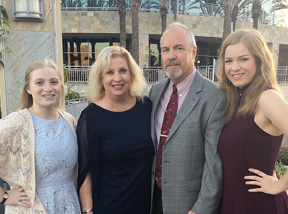 I have been attending Northpoint with my family since 2004. During that time, I have been privileged to serve in a number of ministries, with particular emphasis on Growth Group and Men's Ministries. I have led a Growth Group for many years and served as a Growth Group coach for several years under Pastor Scott Williams. I am also active in leadership for Mens' Ministries, and serve as a MOW small group leader. I have been scheduling the Greeters for first service for the past two years. I was a VBS small group leader for several years, and participated in the mission trip to Houston after Hurricane Harvey in 2017. My wife Barbara has been a WOW discipler for many years and is currently part of the WOW Leadership Team. She also serves on the Medical Response Team. Barbara and I have been married for over 27 years. Our daughters, Elise (24) and Katie (21), grew up and were baptized in the church and participated in several mission trips, including Caranza, Alaska, Utah, and Greece. 
I grew up attending First Baptist Church here in Corona, where I came to know Jesus as my savior, and I was baptized at 13. Later, when Barbara and I got married, we attended Harvest Christian Fellowship in Riverside. After coming to Northpoint, God has continued to teach me that He is the one who provides the opportunities and the ability to serve Him by serving others. I believe that He has given me the ability to teach and the desire to shepherd. One area I would like to see a greater emphasis on is seriously challenging our men (including me) to "walk in a manner worthy of the calling to which you have been called" (Ephesians 4:1). This should include discipleship (study), stewardship (giving), evangelism (at Northpoint and beyond), and leadership (in the home and the church). I would love to work alongside some of our very gifted leaders, by God's grace, to accomplish this. I thank God for this opportunity to serve here at Northpoint. 
"As each has received a gift, use it to serve one another, as good stewards of God's varied grace. …" – 1 Peter 4:10