Reservations for July 12 + TWO Services. NEW Times.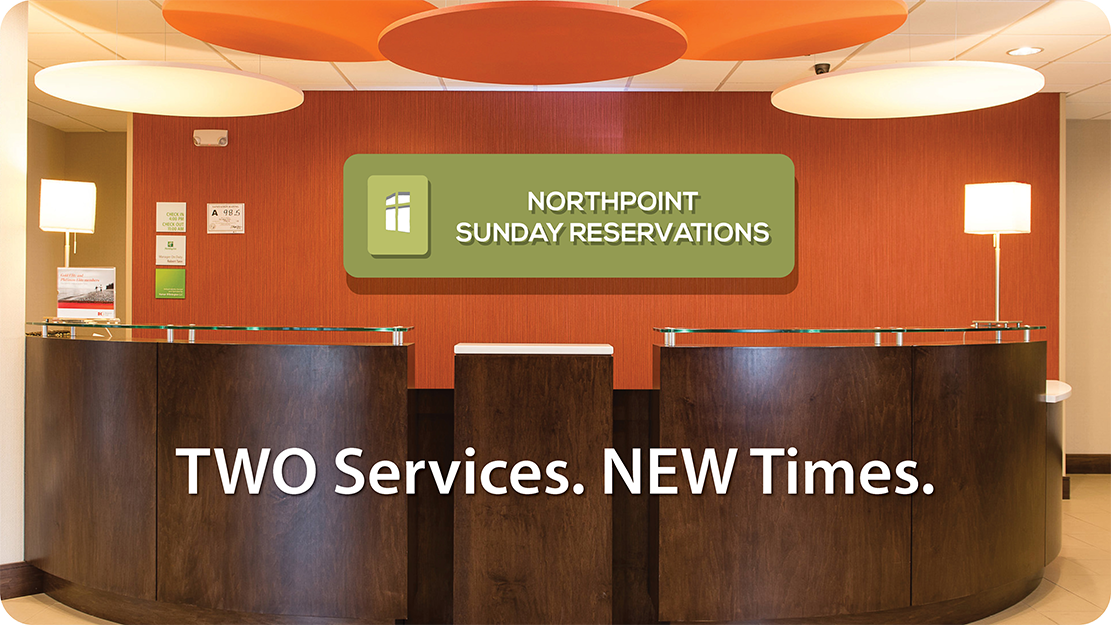 When the stay-at-home orders were relaxed in early June, we learned we could return to the Northpoint campus for services with the limit of 100 persons per service. The Leadership Team chose to offer three services to ensure those who wanted to attend in-person would have a spot. After four weeks on campus, however, our attendance numbers for the three services are such that we are confident we can accommodate all the in-person attendees with two. So, THIS Sunday, July 12, we are returning to two services at our pre-quarantine times of 9:00 a.m. and 10:45 a.m. You will still need a reservation to attend. You can make yours HERE.
You can choose your service time and make a reservation HERE.
We will be live-streaming the 9:00 a.m. service on Facebook and YouTube.
Before reserving your spot for any of the services, and before attending, please ask yourself or consider:
1. Do I have a fever (temperature of 100.4 or greater)?
2. Do I have a cough, or am I overall not feeling well?
3. Have I been out of the country in the last 21 days?
– If the answer to the previous questions, is YES, please stay home.
4. We are asking everyone to wear a mask (with the exception of small children age 2 or younger).
5. We also ask that everyone observe the six feet social distancing standard.
Issues reserving your spot? Please contact Carolee Jefferson at cjefferson@northpointcorona.org.