An Act of Grace
Hello Church Family,
I hope you've been able to rest in God's grace this week.
What an amazing Easter weekend! We had two Good Friday services, which focused on the death of Jesus for our sins (with a good balance, I thought, of contemplation and hopefulness); and we had three services on Easter Sunday, which were all-out celebration. (When we got to the final verse of In Christ Alone and transitioned as a church from the muted phrase "there in the ground his body lay" to the triumphant "up from the grave he rose again," I couldn't help but shout, "Yes!")
As we move into the final third of our fiscal year (which runs August 1-July 31), I want to thank you again for your faithfulness in giving. Last November I sent a letter to our church family informing you that we were behind budget in our giving. In that update I said that, "[If it continued] a shortfall of this kind would hamper us from doing the sort of gospel-centered ministry that has come to characterize our church."
Well, when you became aware of that deficit, you responded. And I praise the Lord for that. As you can see from the graphic below, we are currently ahead of schedule in our giving. God has once again blessed us beyond what we even expected. He is good.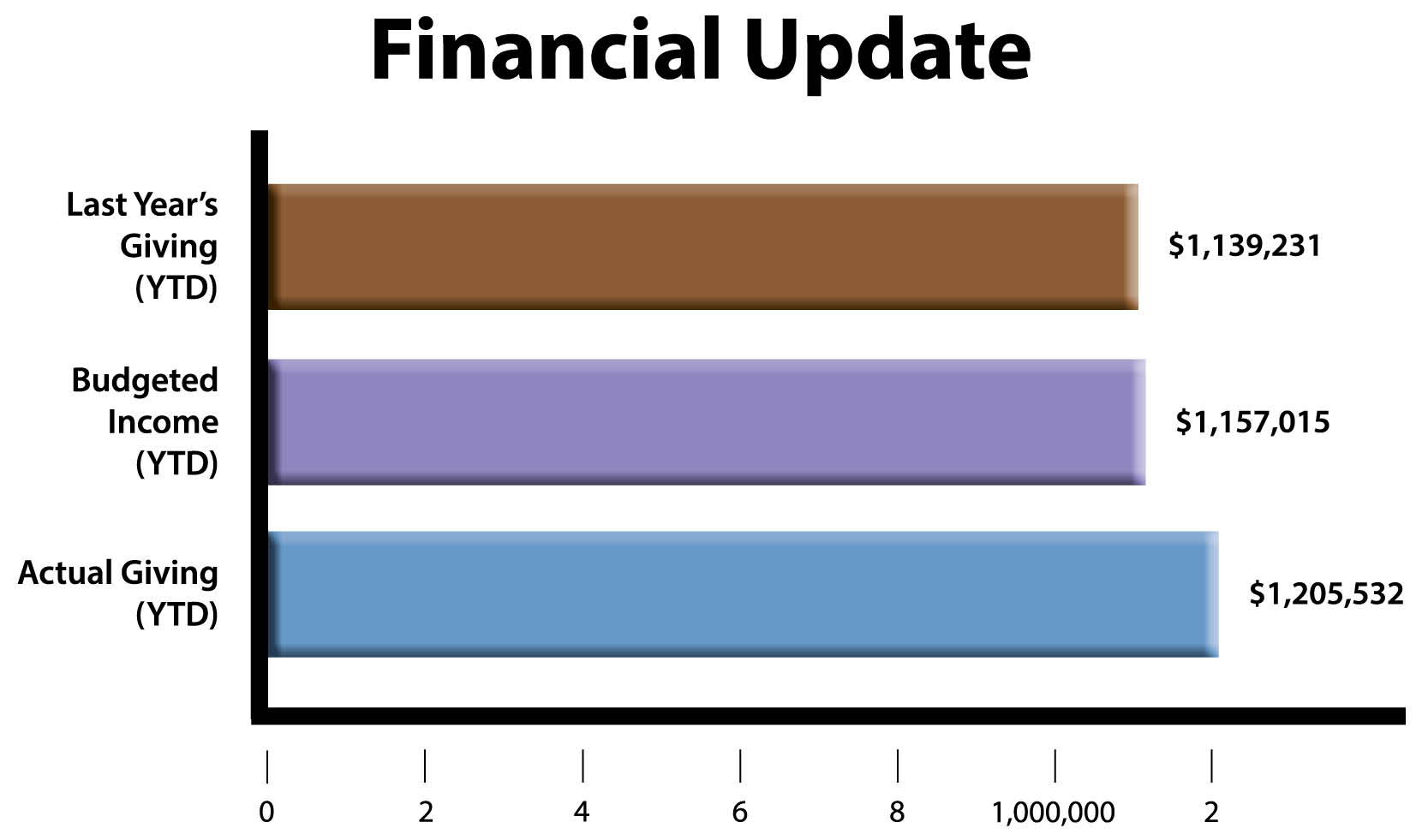 It's worth noting that the summer months tend to be "down months" in terms of church giving, and as we search for a Director of Worship, we will depend on meeting our goals. So please persist in this act of grace (2 Corinthians 8); and may God continue to empower and bless our efforts to "make disciples who make disciples."
Grateful to serve Christ along with you,
Pastor John