Prayer Ministry
Below are FOUR ways we can stay connected to God and our Northpoint family:
The Prayer Chain
If you need prayer, please get your request on the Northpoint Prayer Chain. Simply call the Church Office at 951.734.1335 or send your request via email to prayer@northpointcorona.org.
Prayer Wall
If you need prayer, we want to pray for you. If you want to pray for other Northpointers, we want to provide you that opportunity. You can do both online at the Northpoint Prayer Wall. There, you can post prayers for the Northpoint staff and congregation to pray over, submit private prayers that will be seen only by the Prayer Wall staff, or pray for the posted prayers. Visit the Prayer Wall by clicking the "Prayer" button at the bottom of the Northpoint homepage, or by clicking HERE.
Monday Night Prayer Gathering
We're now meeting together on campus in the Commons, every Monday night from 6:00 p.m. to 7:00 p.m.
Prayer Life
Each week, our own Dave Dussault updates a monthly Bible Reading Plan and writes a Bible and prayer focus, Prayer Life. You can receive both via email by contacting Dave at davedussault21@gmail.com. You can also click HERE to download this week's offering.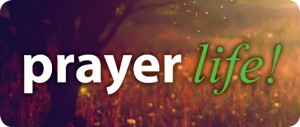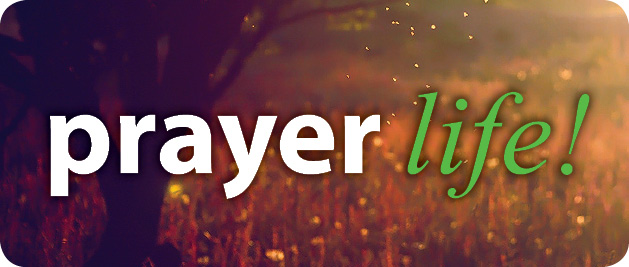 Prayer Life
It's always a great time to start a new habit to help point you to our Savior and Lord!
Northpoint provides two special, homegrown tools to help guide your pursuit of Christ: Prayer Life and our Bible Reading & Prayer Plan. How about trying both in the new year?
Here are the details for each tool:
1. Prayer Life – A Weekly Devotional & Prayer
Each week, with Prayer Life – A Weekly Devotional & Prayer, our own Dave Dussault thoughtfully writes a devotional specifically for his Northpoint brothers and sisters and then provides a guide to aid us as we pray for our world, nation, state, community, and for the people and life here at Northpoint. Here's this month's offering:
The Quest
The afflicted shall eat and be satisfied; those who seek him shall praise the LORD! May your hearts live forever! All the ends of the earth shall remember and turn to the LORD, and all the families of the nations shall worship before you. – Psalm 22:26-27
For thus says the LORD to the house of Israel: "Seek me and live." – Amos 5:4
Life is full of longing—a yearning for "something more." We hunger for food daily. At night we're ready for rest. Through the course of life, we long for different things: a spouse, a family, meaningful work, a sense of fulfillment. Longing drives us, shapes us, develops us. Without longing, there's no satisfaction, longing's twin in the dialectic of joy.
Our longings tell us there's more to life than what meets the eye. Humans are made in God's image, so we're linked to the eternal God. Our desires point outside of time and into eternity. Ultimately, they'll only be satisfied when we live forever in God's presence.
So to be human is to be on a quest. We live our everyday lives, preparing to meet our God—at least that's how we should be living. Life is a process of getting equipped for heaven. We live on earth. We labor on earth. But our focus is on heaven—where we're going—not just on where we are at the moment.
And it's always important to look where we're going. As Christians, we live by faith in the risen Christ. We run with endurance the race that is set before us, looking to Jesus, the founder, and perfecter of our faith (Hebrews 12:1-2). Jesus is our Creator and Redeemer—the One we seek, the reason for all we do, the One who provides all we need and everything we long for. So we look to Jesus for …
• Forgiveness and healing. Like the prodigal son when he returned to his father, God restores our relationship with Him when we turn from our sin. If my people who are called by my name humble themselves, and pray and seek my face and turn from their wicked ways, then I will hear from heaven and will forgive their sin and heal their land (2nd Chronicles 7:14).
• Help, when we're in trouble. Often, God allows problems into our lives so we'll look to Him. Then Jehoshaphat was afraid and set his face to seek the Lord, and proclaimed a fast throughout all Judah (2nd Chronicles 20:3).
• Favor and blessing from the Almighty. He who has clean hands and a pure heart, who does not lift up his soul to what is false and does not swear deceitfully. He will receive blessing from the LORD and righteousness from the God of his salvation. Such is the generation of those who seek him, who seek the face of the God of Jacob (Psalm 24:4-6).
• Justice and equity. Many seek the face of a ruler, but it is from the LORD that a man gets justice (Proverbs 29:26). God alone dispenses the perfect justice the world longs for.
• A restored relationship with God. Seek the LORD while he may be found; call upon him while he is near; let the wicked forsake his way, and the unrighteous man his thoughts; let him return to the LORD, that he may have compassion on him, and to our God, for he will abundantly pardon (Isaiah 55:6-7).
• Everything we need. Do not be anxious, saying, 'What shall we eat?' or 'What shall we drink?' or 'What shall we wear?' For the Gentiles seek after all these things, and your heavenly Father knows that you need them all. But seek first the kingdom of God and his righteousness, and all these things will be added to you (Matthew 6:31-33).
Everything comes from God. All we long for, whatever we may need, more than we could possibly imagine comes from the hand of God. We were made by Him and for Him. Only He can satisfy our longings. Seek Him in His Word. Call on Him in prayer. Find in Him life abundantly.
To the eternal praise of God's glory!
2. Bible Reading & Prayer Plan
The Northpoint Bible Reading & Prayer Plan helps you read through the Bible in three years. To that end, each month, Dave provides a timely devotional and a schedule to assist you in reading and praying through one Bible chapter each day of that month.
View and download the latest Prayer Life – A Weekly Devotional & Prayer & Bible reading Plan  HERE