Prayer Ministry
If you're feeling isolated and cut off in this time of quarantine, one way to connect is to pray. Below are FOUR ways we can stay connected to God and our Northpoint family:
The Prayer Chain
If you need prayer, please get your request on the Northpoint Prayer Chain. Simply call the Church Office at 951.734.1335 or send your request via email to prayer@northpointcorona.org.
Prayer Wall
If you need prayer, we want to pray for you. If you want to pray for other Northpointers, we want to provide you that opportunity. You can do both online at the Northpoint Prayer Wall. There, you can post prayers for the Northpoint staff and congregation to pray over, submit private prayers that will be seen only by the Prayer Wall staff, or pray for the posted prayers. Visit the Prayer Wall by clicking the "Prayer" button at the bottom of the Northpoint homepage, or by clicking HERE.
Monday Night Prayer Gathering
Even though we can't meet physically, we're still gathering together every Monday night from 6:00 p.m. to 7:00 p.m., online via Zoom. You can pray with your Northpoint Church family by joining the meeting on your computer, phone, or tablet. Click HERE for details.
Prayer Life
Each week, our own Dave Dussault updates a monthly Bible Reading Plan and writes a Bible and prayer focus, Prayer Life. You can receive both via email by contacting Dave at davedussault21@gmail.com. You can also click HERE to download this week's offering.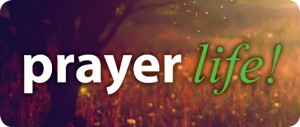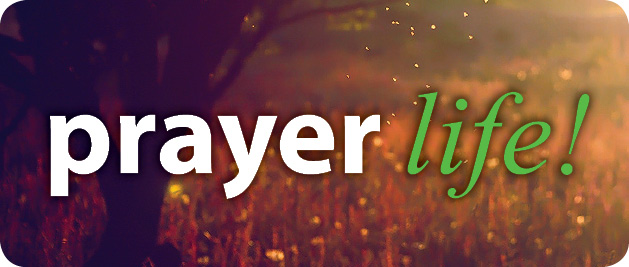 Prayer Life
The first installment of Prayer Life, Northpoint's devotional prayer guide to help you read and pray through the Bible in 3 years, is available below, or at the Information Center in the Foyer on Sunday, where you can also find a 1 year Bible reading plan.
You can also view and download the weekly Prayer Focus by clicking the appropriate date below:
Prayer Life April 10, 2020 Good Friday
You can also sign up at the Information Center to receive Prayer Focus each month via email.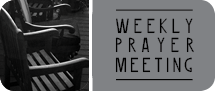 Weekly Prayer Meeting
In his well-known prayer—the Lord's Prayer—Jesus taught his disciples to call God "Our Heavenly Father," introducing a whole new level of closeness with God. Calling God "Father," brings to mind images of family life, intimacy, love, warm confidence, and deep respect. As God's people, we are part of his family. When we come before him to pray together, it is with confidence and reverence, knowing that he loves us and listens to our prayers. As children of God, the ground of our familiar bond is the blood of Christ.
One of the things I love about corporate prayer is that it brings people of all ages together to pray for each other. When we come together before our Heavenly Father, we intercede for our brothers and sisters in Christ, for our church leaders, ministries, and family. One place we do this is at our Weekly Prayer Meeting held on Mondays from 6:00 p.m. to 7:00 p.m. This meeting is for men and women of all ages. We encourage everyone to come and pray with us—whether you pray out loud or would prefer to remain silent—God hears all prayers.
As we continue our personal prayer for spiritual transformation in our lives, let us also come together for our Weekly Prayer Meetings and intercede for each other, that we would be used more and more by God to advance his kingdom and to glorify him.
– Tamene Menna, Pastoral Assistant