Women of the Word 2021

Growing deep in our relationship with God and one another is what Women of the Word is all about. WOW is a weekly, in-depth Bible study that combines personal study, formal teaching, and intimate small groups.  This year, we are studying the Gospel of Matthew—the story of the promised King who comes, the King who is rejected, and the victorious King who will return.
We're off for the summer; back at the end of September 2021!
In the meantime, check out the last message of the season below, or click HERE for the Lesson Archive.
Here's our latest lesson:
WELCOME TO WOMEN'S MINISTRY

As the women of Northpoint we support and share in the mission of our church family by:
Increasing in the Knowledge of God – As we study the Word, allowing it to transform, empower, and direct our lives, drawing us into an ever-growing relationship with Christ;
Living Lives Worthy of the Lord – As we love one another, displaying God's character and design in every relationship, at home, at work, at church, and in our communities;
Bearing Fruit in Every Good Work – As we serve to our fullest abilities, discipling other women, training up new generations of believers, and living out the Gospel in our community and world.
"We have not ceased to pray for you and to ask that you may be filled with the knowledge of His will in all spiritual wisdom and understanding, so that you will walk in a manner worthy of the Lord, to please Him in all respects, bearing fruit in every good work and increasing in the knowledge of God" (Colossians 1:9-10)
Moms Connecting – Coming in October!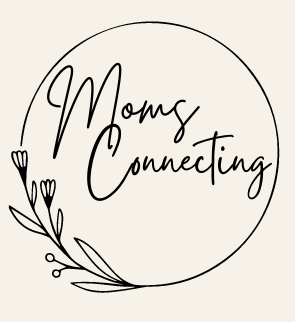 Moms Connecting is an exciting new ministry for moms who are in the midst of the demanding challenge of raising children.
Our purpose with MC is to connect moms with each other for support, encouragement, and friendship and to reach out to other moms in Corona with friendship and the gospel.
We know moms are some of the busiest ladies around, so you can determine your level of involvement with what meets your needs. Each Friday of the month, we will have a core group of Northpoint moms and a mentor mom meeting at a park with the intention of building relationships with each other and seeking to meet other moms in the community who don't yet know God. Moms can come to as few or as many park days as they desire. Once a quarter, we will host an event with childcare that is fun and relevant to this stage of life.
As we strive to live out our Northpoint mission, our prayer is that Moms Connecting will be a helpful way for our moms to help each other love God, to love each other, and to reach the world around us with the good news of Jesus.
Meet-ups will start in October, so look for more information in the coming weeks. If you're interested in more details now email momsconnecting@northpointcorona.org.