Northpoint Winter Camp 2020 Registration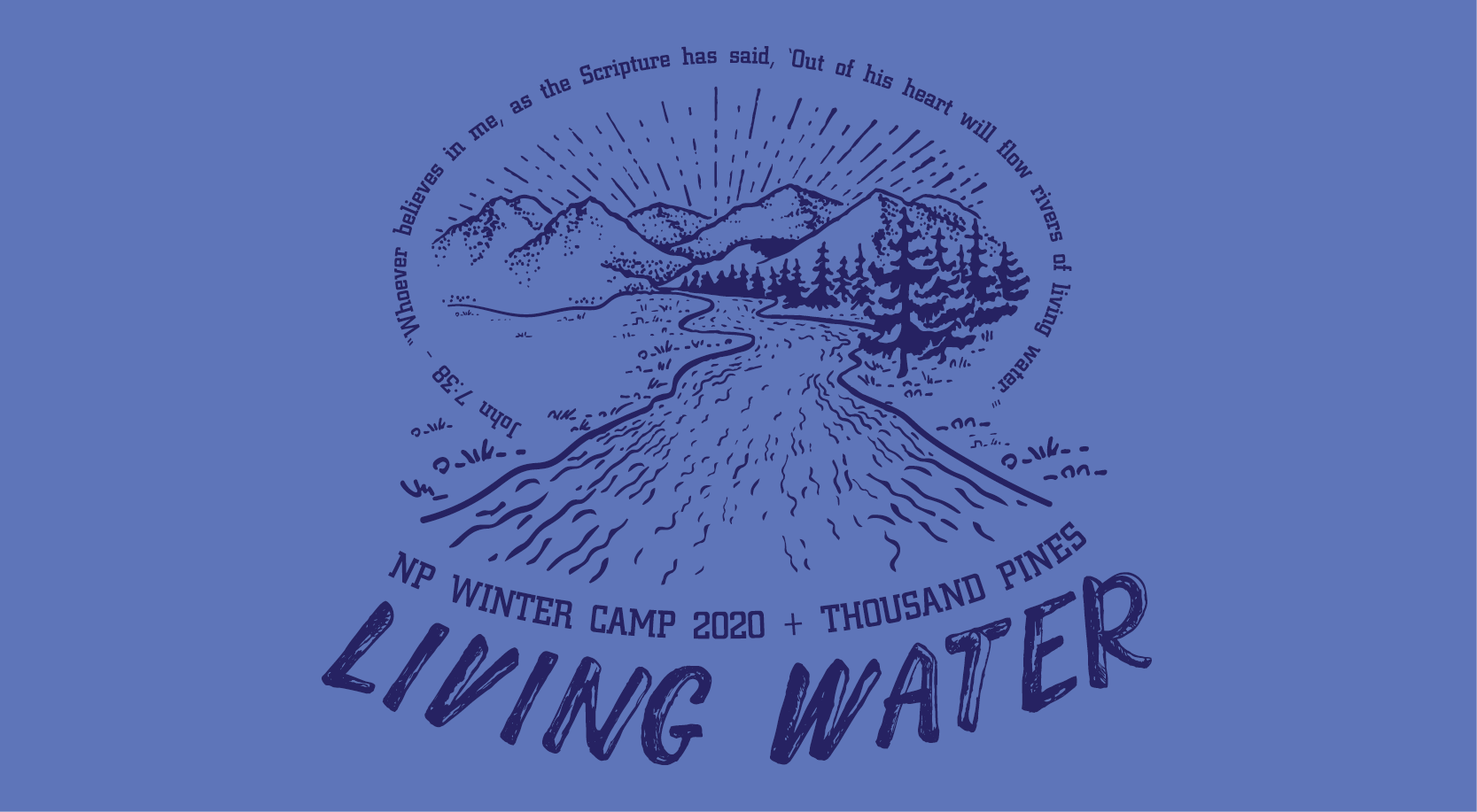 It may still be warm outside, but it's time to start thinking about our 2020 Winter Camp! Over the weekend of January 3-5, 2020, our 4th-6th graders will be at Thousand Pines Christian Conference Center in Crestline! The theme for our is Living Water from John 7:38.
Winter Camp is one of the most important events your child can attend, so we want as many to go as possible. To that end, Northpoint offers partial scholarships to help cover costs. Scholarships are limited, so please be quick to talk to Terilyn Brown or Dani Tiqui. If you are interested in providing a scholarship, please contact Carolee Jefferson at 951.281.2818.
The cost is $225.00 ($215.00 for siblings) and includes lodging, food, transportation, and a t-shirt. A $50.00 nonrefundable deposit is required to hold a spot (see online registration page for details).
Register online HERE, or visit our table in the Foyer on Sundays. Please register early to help us better prepare for a great weekend!
Scroll down to see what last year's Winter Camp looked like.
Terilyn Brown
Children's Ministry Director
VBS 2019 Recap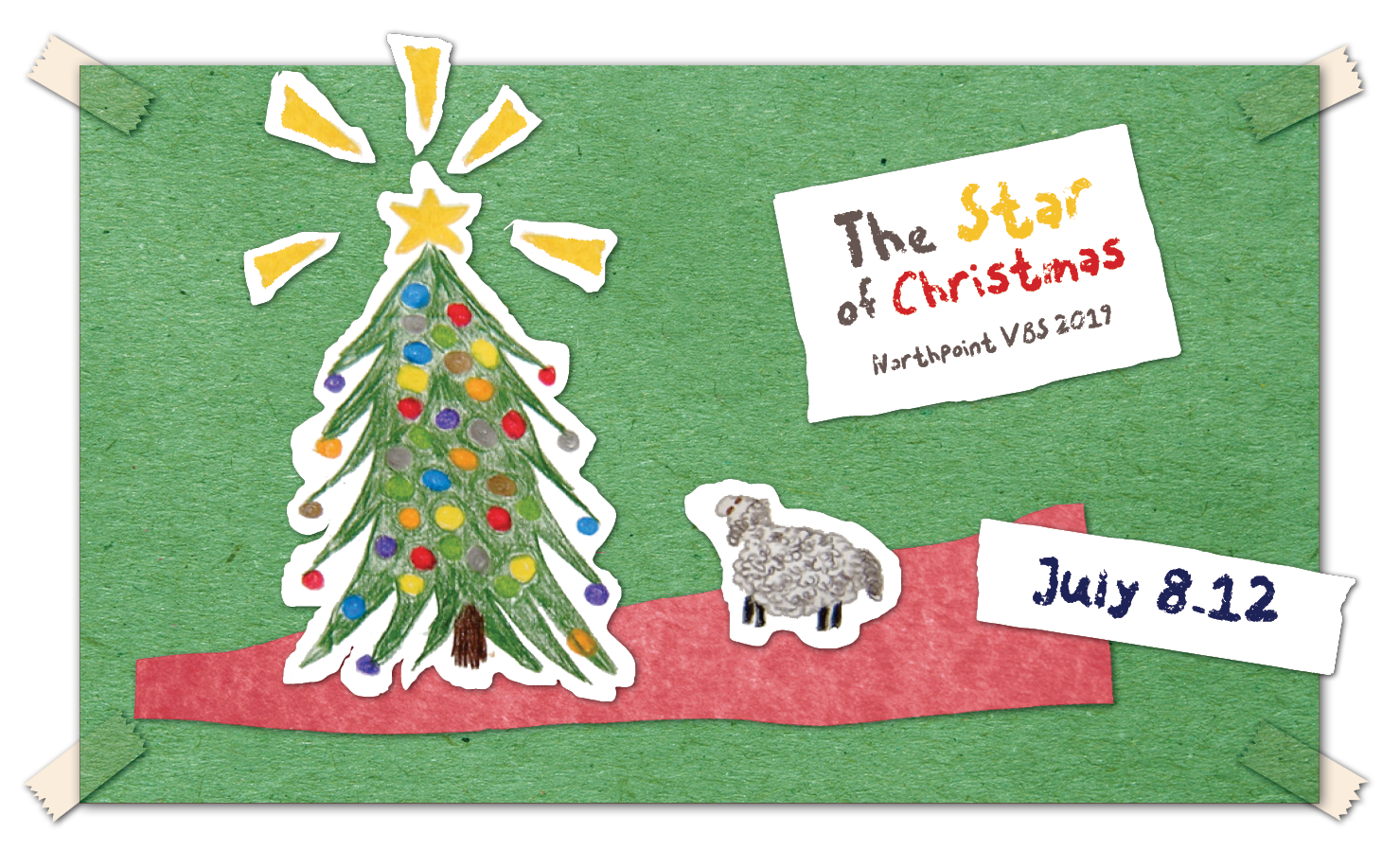 Merry CHRISTmas!
On July 7, Northpoint was buzzing with activity as we put up Christmas decorations around campus in anticipation of our Vacation Bible School set to start the following evening. Christmas in July. Why? Our prayer was that in the years to come, when Christmas rolls around each year, all who would attend VBS would remember Christmas is all about Jesus. He is The Star of Christmas. We prayed before VBS, and now after, that those memories will lead them to the gospel and to Christ. Won't you pray with us that the gospel seeds planted at this year's VBS will sprout!
Take a look below to get an idea of what it looked like at Northpoint over the week of July 8-12, 2019:
Northpoint Winter Camp 2019 Recap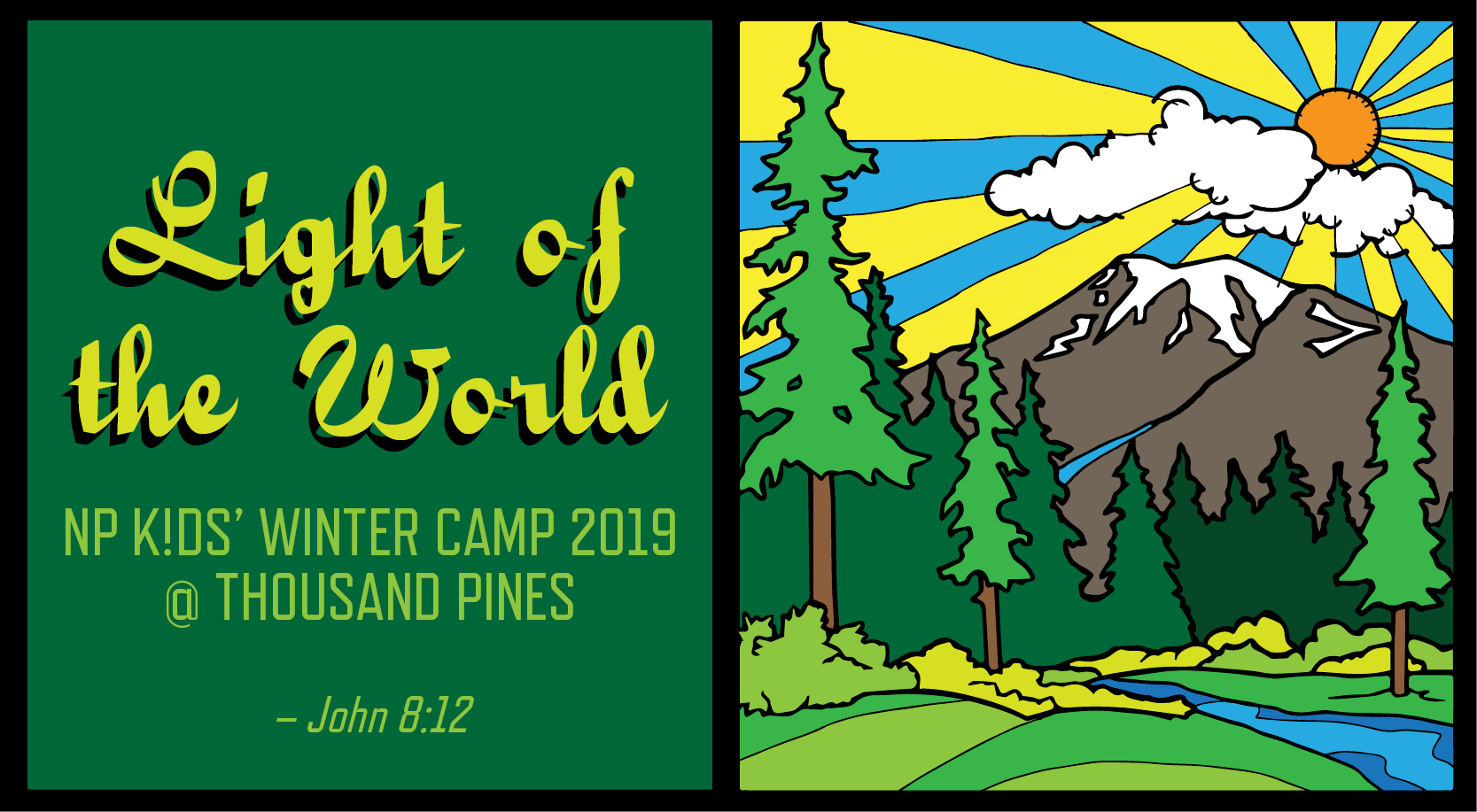 Winter Camp for our 4th-6th graders was January 4-6, 2019! Our theme, from John 8:12, was Light of the World: "Again Jesus spoke to them, saying, 'I am the light of the world. Whoever follows me will not walk in darkness, but will have the light of life.'" We learned that we didn't have to walk too far from our cabins at Thousand Pines at night to get where it was really dark—probably darker than it is at home. In the same way, we don't have to walk too far from God to be in another kind of darkness: the kind that keeps us separated from Him—forever. All it takes is one sin against God. Just one. Talking back to our parents. Sneaking cookies from the kitchen cabinet after we've been told we can't have any. Just one sin and we are separated from God, in darkness, forever. And we've all sinned. Today. Maybe even in the last few minutes. Seriously bad news, right? For sure. But there is good news. At camp we learned why, like it teaches in John 8:12, that Jesus is The Light of the World who takes away the darkness.
Here's what it looked like:
Terilyn Brown
Children's Ministry Directortbrown@northpointcorona.org
Welcome!

It's our amazing privilege in the NP K!DS' ministries to joyfully support you, our NP parents, as you shepherd your kids to be complete in Christ! We do that by helping to build a biblical foundation, by helping to encourage a heart of worship, and by helping to develop a witness for Jesus Christ. We offer Sunday Morning Programs for kids birth to sixth grade; a Wednesday evening program, AWANA, those 3 years old to 6th grade. In addition to the weekly gatherings, we also take kids to Winter Camp in the San Bernardino mountains each January, and a Vacation Bible School during one week each summer. You'll find more for each program on this page.
For more information, please contact Northpoint's Children's Director, Terilyn Brown, at tbrown@northpointcorona.org, or 951.281.2827, or Andria Brucks at abrucks@northpointcorona.org, or 951.281.2812.
Sunday Mornings
Northpoint offers Sunday morning programs for children during both the 9:00 a.m. and 10:45 a.m. services. We break Sunday into two sections: Early Childhood and Elementary. Our Early Childhood program serves children birth to kindergarten, where we offer nursery care for children from birth to one-year-old, and Sunday school classes for children three years and above. The Elementary program is for kids grades one through six. Both sections use The Gospel Project for Kids.  With it, we go through the Bible every three years to impact the three stages of childhood development from two years old through sixth grade. Our curriculum covers many of the main Bible stories from the Old and New Testaments to demonstrate how each story points to Christ's redemptive work and our continued need for a Savior to redeem and restore us.
If would like to review our curriculum, please click here to watch a video by Pastor Matt Chandler from the Village Church, who does a superb job of explaining the importance of having a Christ-centered view of all of Scripture. To read more, please click here to open the "scope and sequence" of all the Bible lessons that will be taught through in three years. You can also contact Terilyn Brown at 951.281.28271 to schedule a "hands-on" review of the curriculum.
AWANA
AWANA stands for Approved Workmen Are Not Ashamed, which is a paraphrase of 2 Timothy 2:15.  AWANA seeks to help you in training your children to walk in God's pathways rather than those of the world. Our AWANA Clubs are part of a worldwide ministry, headquartered in Streamwood, Illinois.
For more, please check out the AWANA Blog to keep you up to date with all that is going on. Be sure to check the site often.
To register online, please click here. We accept online registrations throughout the year starting in mid-August.