Welcome!

It's our amazing privilege in the NP K!DS' ministries to joyfully support you, our NP parents, as you shepherd your kids to be complete in Christ! We do that by helping to build a biblical foundation, by helping to encourage a heart of worship, and by helping to develop a witness for Jesus Christ. Normally, we offer Sunday Morning Programs for kids from birth to sixth grade; a Wednesday evening program, AWANA, those 3 years old to 6th grade. In addition to the weekly gatherings, we also take kids to Winter Camp in the San Bernardino mountains each January, and a Vacation Bible School during one week each summer. You'll find more for each program on this page.
All the above are what we normally when we're not in a pandemic. But we are. So, right now, our in-person gathering is limited to Sunday mornings, when the NP K!DS break away from our Sunday, outdoor Service, for HangTime. You can read more about that below.
For those who can't yet meet with us on Sunday mornings, we're "gathering" here each week to work through our typical Sunday school lesson each week. Scroll down to "Big Group Time," pull up a chair, and get ready for Sunday school!
Take a look below for more about who we are and what we do now, during COVID-19, and when it's over!
For more information, please contact Northpoint's Children's Director, Terilyn Brown, at tbrown@northpointcorona.org, or 951.281.2827, or Dani Tiqui at dtiqui@northpointcorona.org, or 951.281.2825.
Miss Terri
Terilyn Brown
Ministry Director, Children
Children's Ministry Registration for 2020-2021
Dear Parents,
COVID-19 has surely made it impossible to have our NP K!ds on campus as we have in the past. Even so, it's that time of year to re-register your child in our Children's Ministry program. To make it easier, we have created an online form that will allow you to complete registration at home. Click HERE to register online. Also in the works, is a system that will allow for touchless registration for our Saturday night Hangtime, and eventually, Sunday mornings. Until then. …
We will keep you up to date on our return to campus progress. In the meantime, please feel free to contact Terilyn Brown at tbrown@northpointcorona.org or 951.281.2827 or Dani Tiqui at dtiqui@northpointcorona.org  or 951.281.2825 if you have any questions or comments.
Thank you!
Sunday Morning "HangTime"

Our NP K!DS' Sunday Morning HangTime Program for the Sunday morning, outdoor service, continues Sunday morning, November 29, at 9:00 a.m.
Here's how it works: each Sunday, before the church service starts, parents register their children at the registration table located at the west end of the water wall. Once registered, parents and kids begin the morning worshipping together. After the first song, the kids are dismissed by the worship leader to our Children's Ministry leaders, who will separate them into small groups. From there, each group moves from one station to another for field games, playground fun, a Bible story, discussions, and prayer. Then, during the last song of the worship service, our small group leaders watch your children return to you.
Notes:
While we recommend facemasks for your children, they will not be turned away if they aren't wearing them. However, please know that our teachers and helpers will wear facemasks and will do their best to physically distance throughout the morning.
Please have your children comfortable shoes (We'll be running!)
Northpoint K!DS' "Big Group Time"
NOVEMBER 29-December 6
JESUS AND THE DOUBTER
Have your friends ever told you something they did or they saw and you didn't believe them? That's kinda what happened in today's story. Some friends were talking together and one friend just couldn't believe what they were saying happened. What was it that happened? Why didn't the friend believe His friends?  
Why?
Find out in this week's lesson kids, NP K!DS. Find out!
Miss Terri
There are five challenges for you to do below:
1. Let's start by watching a few of our friends laugh and run around. Then, we will sing out loud, or quietly, in our hearts with Mr. Tri. After that, we will be totally ready to be the kid theologians God wants us to be by reviewing and learning more and more of God's Word from Mr. Matt.
2. This is where the video outline of this week's lesson, Jesus and the Doubter, should be, but we can't show it here due to licensing restrictions. However, you can get the video (and all the rest of Big Group Time) through a link in Northpoint's all-church email, NP News. Click HERE to subscribe.  
3. Open your Bibles
with your parents and enjoy reading John 20:24-29.
Now answer these questions below, as you look
 for yourself, what the Bible says the answer is.
1. What did Jesus Thomas say he needed to see to believe that Jesus was resurrected? (John 20:25)
2. What did Jesus say when He came into the house? (John 20:26)
3. What did Thomas say when He saw Jesus' hands and feet? (John 20:28)
4. Why do you think Thomas had such a hard time believing?
5. Do you ever have doubts about Jesus? Why or why not? 
6. What questions do you have about God, or what questions would you like to ask God? 
NP K!ds, sometimes we are like Thomas and have a hard time believing Jesus. Jesus loved Thomas and showed Him grace by allowing Him to see and feel His wounds. We don't get to see Jesus with our eyes yet, but until He returns, we can trust in Him through faith. Jesus said that those who believe without seeing are blessed. That's you and me!!
November  Memory Verses:
Ephesians 2:8-9 By grace you have been saved through faith, And this is not our own doing; it is the gift
 of God, not a result of works, so that no one may boast.
Psalm 106:1 Praise the Lord! Oh give thanks to the LORD, for He is good, for His steadfast love endures forever!
For numbers 4 and 5, get your parents!
For our NP Parents:
NP K!DS' Resources for THIS week:
4. You can read an article, Jesus and the Doubter, written just for this week, by the Gospel Project, that our teachers would have read in preparation for teaching their lessons this past Sunday. It's insightful, helpful, and encouraging! Please read it HERE.
5. Here are a few activity pages your children can enjoy doing. They come from our teachers' Sunday school curriculum. Download them by clicking HERE.
Can you sing this NP K!DS? Trust & Obey, for there is no other way to be happy in Jesus, than to trust and obey. 
Have a great week of trusting and obeying your wonderful Jesus. We hope to see you on Sunday mornings at 9:00 a.m. But whether or not you're able to come, please know you are all in your Sunday school teachers' hearts and prayers every single day.
Miss Terri 

Terilyn Brown
Ministry Director, Children
Northpoint Evangelical Free Church
tbrown@nothhpointcorona.org
Text Messages to 951.642.3222
+ + + + + +
Sunday Mornings (Before & After COVID-19
Northpoint offers Sunday morning programs for children during both the 9:00 a.m. and 10:45 a.m. services. We break Sunday into two sections: Early Childhood and Elementary. Our Early Childhood program serves children birth to kindergarten, where we offer nursery care for children from birth to one-year-old, and Sunday school classes for children three years and above. The Elementary program is for kids grades one through six. Both sections use The Gospel Project for Kids.  With it, we go through the Bible every three years to impact the three stages of childhood development from two years old through sixth grade. Our curriculum covers many of the main Bible stories from the Old and New Testaments to demonstrate how each story points to Christ's redemptive work and our continued need for a Savior to redeem and restore us.
If would like to review our curriculum, please click here to watch a video by Pastor Matt Chandler from the Village Church, who does a superb job of explaining the importance of having a Christ-centered view of all of Scripture. To read more, please click here to open the "scope and sequence" of all the Bible lessons that will be taught through in three years. You can also contact Terilyn Brown at 951.281.28271 to schedule a "hands-on" review of the curriculum.
AWANA (Off Until 2021)
AWANA stands for Approved Workmen Are Not Ashamed, which is a paraphrase of 2 Timothy 2:15.  AWANA seeks to help you in training your children to walk in God's pathways rather than those of the world. Our AWANA Clubs are part of a worldwide ministry, headquartered in Streamwood, Illinois.
For more, please check out the AWANA Blog to keep you up to date with all that is going on. Be sure to check the site often.
Virtual VBS JULY 2020!
Hey NP K!DS,
We finished our Wonderful Word Wednesdays – Virtual VBS 2020 back in July. Did you miss any of our Wednesdays? Watch all of the videos on the Northpoint YouTube channel. Here's the recap:
Northpoint Winter Camp 2020 Recap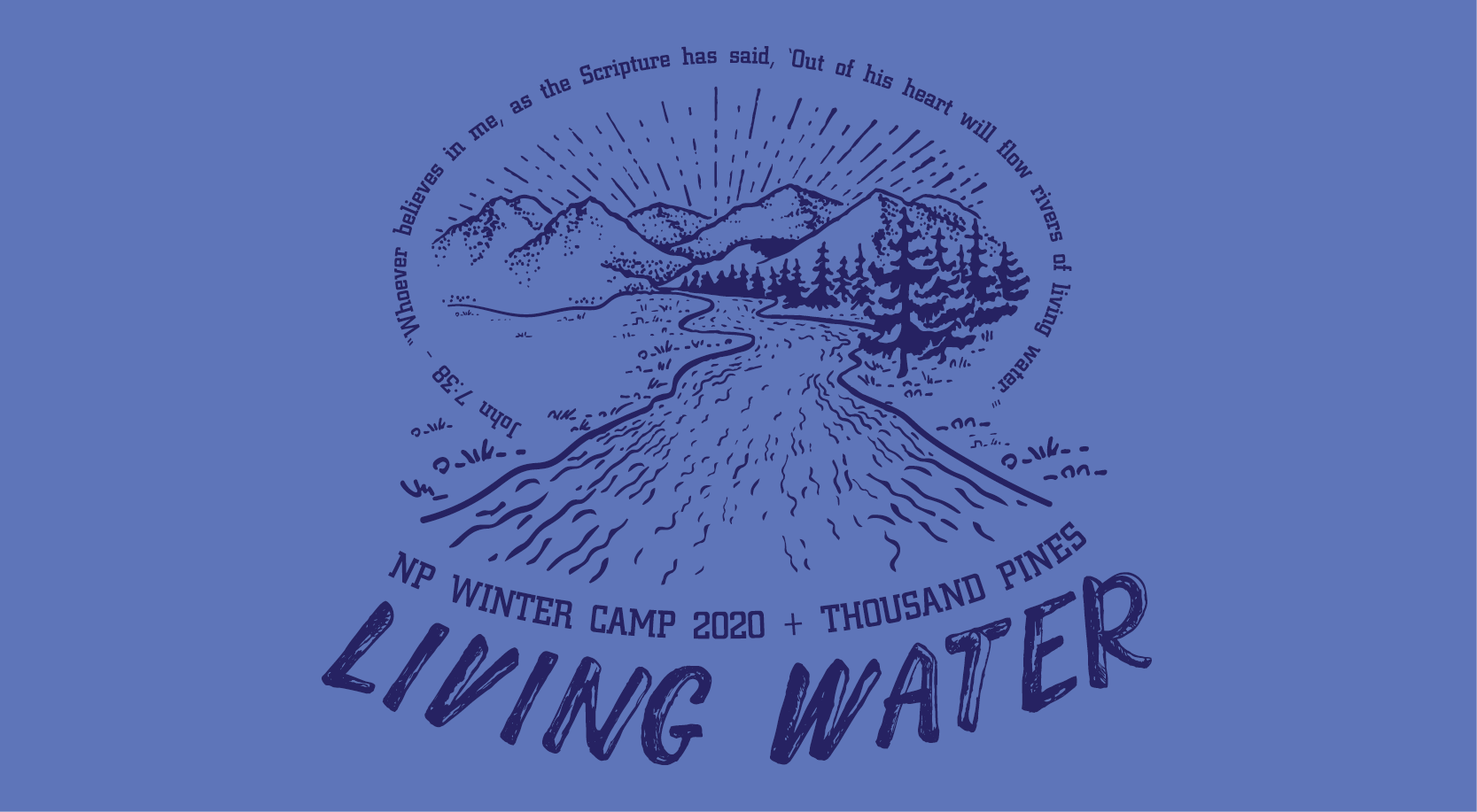 Over the weekend of January 3-5, 2020, 15 Northpoint leaders took 32 fourth–sixth graders up to Thousand Pines for Winter Camp 2020! Our own Rich Simpson taught from John 7:38 to show that just as we can't survive in this life without water, we can't survive eternity without Jesus, our LIVING WATER. Tri Nguyen joyfully echoed that gospel truth through song. Thank you to our NP family for your prayers and support to get us up the hill; now, please pray that the seeds planted would grow into faith in Jesus as Lord and Savior.
Take a look below to get an idea of what we did at Winter Camp.
Terilyn Brown
Children's Ministry Director
VBS 2019 Recap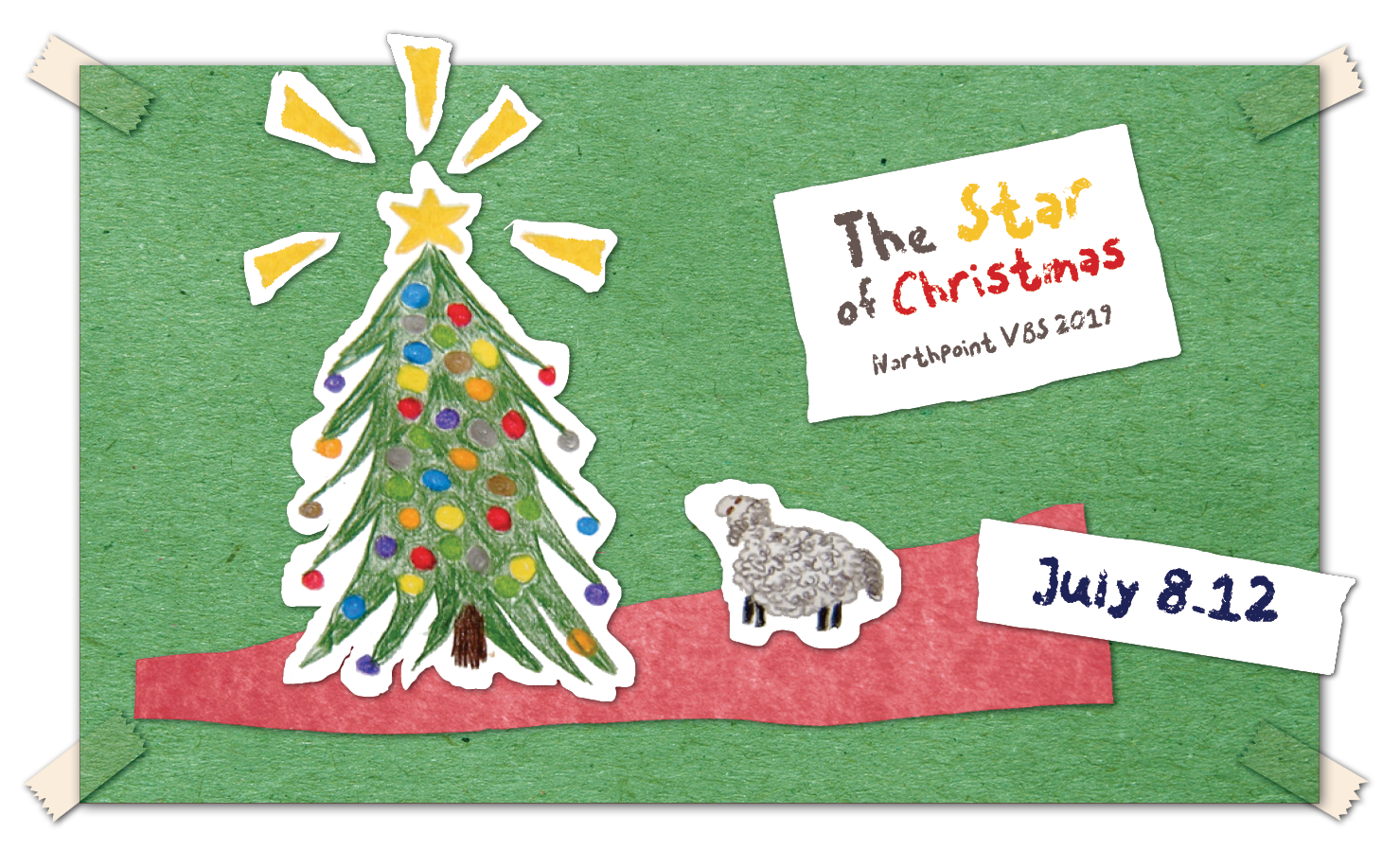 Merry CHRISTmas!
On July 7, 2019, Northpoint was buzzing with activity as we put up Christmas decorations around campus in anticipation of our Vacation Bible School set to start the following evening. Christmas in July. Why? Our prayer was that in the years to come, when Christmas rolls around each year, all who would attend VBS would remember Christmas is all about Jesus. He is The Star of Christmas. We prayed before VBS, and now after, that those memories will lead them to the gospel and to Christ. Won't you pray with us that the gospel seeds planted at this year's VBS will sprout!
Take a look below to get an idea of what it looked like at Northpoint over the week of July 8-12, 2019:
Northpoint Winter Camp 2019 Recap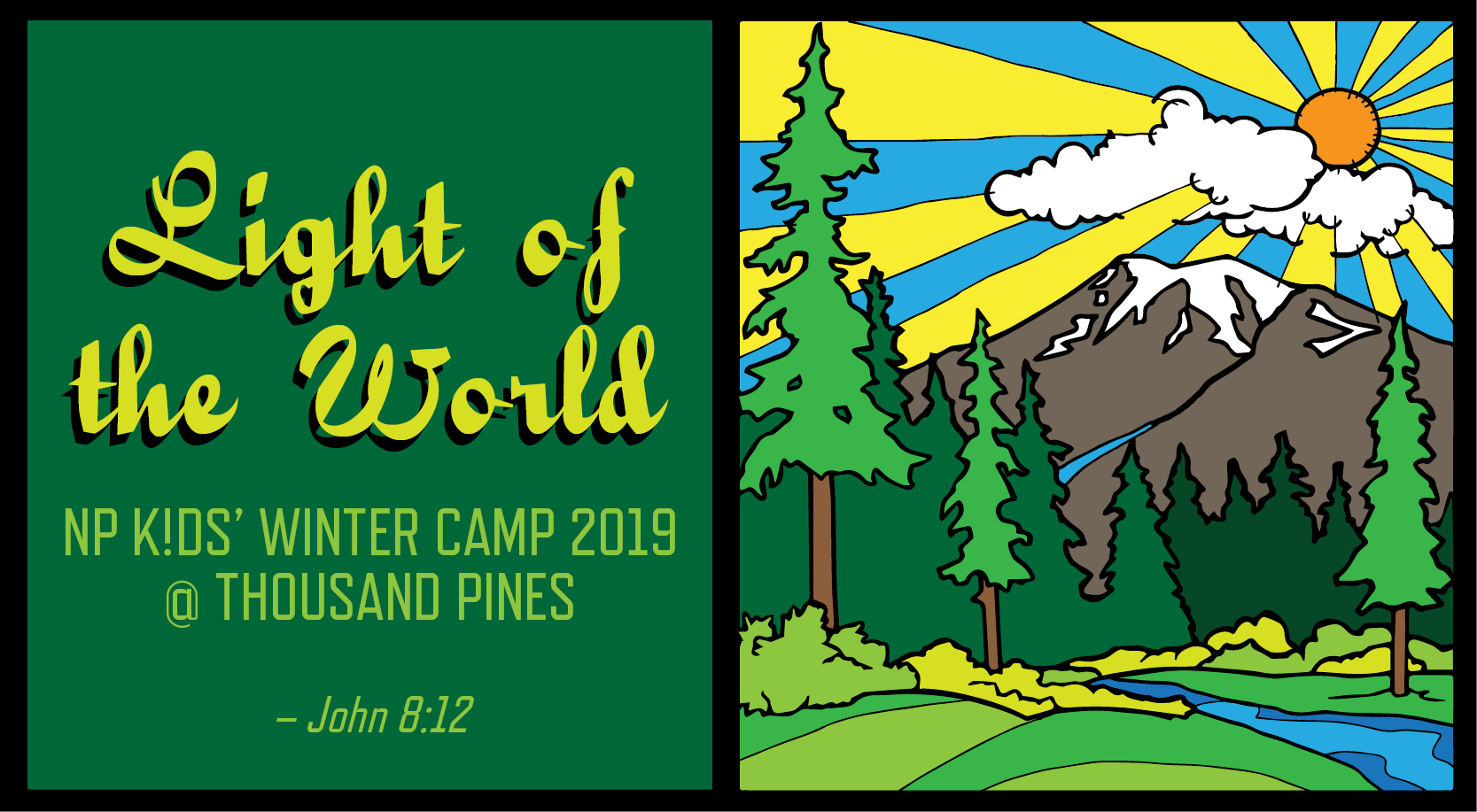 Winter Camp for our 4th-6th graders was January 4-6, 2019! Our theme, from John 8:12, was Light of the World: "Again Jesus spoke to them, saying, 'I am the light of the world. Whoever follows me will not walk in darkness, but will have the light of life.'" We learned that we didn't have to walk too far from our cabins at Thousand Pines at night to get where it was really dark—probably darker than it is at home. In the same way, we don't have to walk too far from God to be in another kind of darkness: the kind that keeps us separated from Him—forever. All it takes is one sin against God. Just one. Talking back to our parents. Sneaking cookies from the kitchen cabinet after we've been told we can't have any. Just one sin and we are separated from God, in darkness, forever. And we've all sinned. Today. Maybe even in the last few minutes. Seriously bad news, right? For sure. But there is good news. At camp we learned why, like it teaches in John 8:12, that Jesus is The Light of the World who takes away the darkness.
Here's what it looked like:
Terilyn Brown
Children's Ministry Directortbrown@northpointcorona.org