Welcome to Northpoint
Thank you for visiting Northpoint! Whether you are searching for a new church home, a place to attend this weekend, or simply investigating who Jesus is, we hope you find this site helpful and informative. Below, is a short video that will give you a picture of who we are and what we are all about at Northpoint.
Get our service times and directions to the church campus, and come visit Northpoint soon!
Click HERE to plan your visit.
Still Interested?
Now that you've got an idea of who we are and what we are all about at Northpoint, perhaps you're wondering how and where you and your family might fit in with us. Here are some of the many ministries Northpoint offers to help deepen your walk with God:
Growth Groups:

We believe major life change happens in relationships committed to applying the truths of Scripture and living life together. Small groups are not just "another thing" ministry option but the primary vehicle for discipleship and care within the Northpoint family. Joining a small group is essential to getting "plugged in" at Northpoint.
A GROWTH GROUP is a group of 6-16 Christ-followers, couples, and singles, who: meet at least 2-4 times per month; apply the Scriptures together while working through the previous week's Northpoint sermon or a relevant Christian book; practice the "One Anothers" of scripture, and enjoy doing life together.
We have a variety of groups: mixed ages, young families, and empty-nesters, to name a few, that meet throughout Corona, Riverside, and Trilogy.
The best time to sign up is during our Connect & Serve month of September, but you can join any time of year. Click HERE to register.
If you have questions, please please contact Michele Balga at mbalga@northpointcorona.org or 951.734.1335.
Women's Bible Study: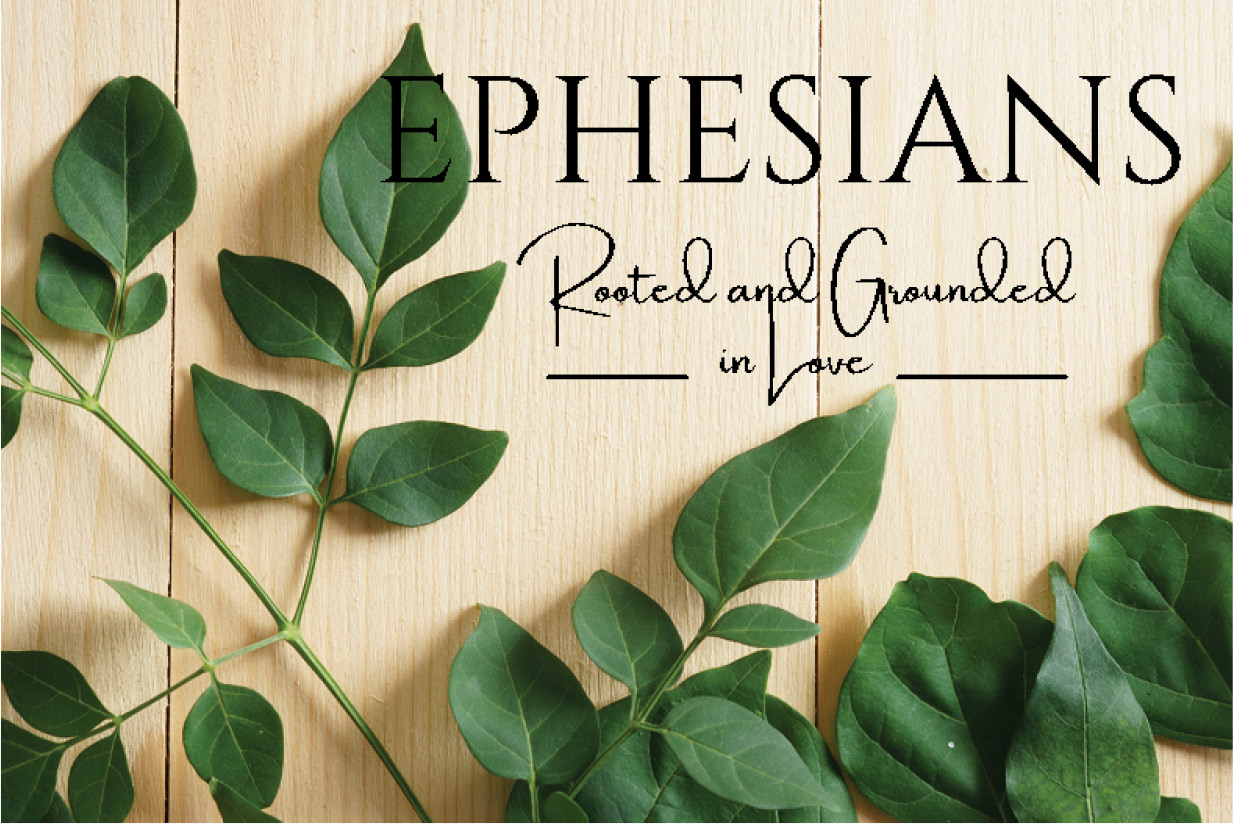 Growing deep in our relationship with God and one another is what Women of the Word is all about. WOW is a weekly, in-depth Bible study that combines personal study, formal teaching, and intimate, small group time for discussion, accountability, fellowship, and prayer. WOW meets on Tuesday nights (5or Wednesday mornings at 9:00 a.m. from September through May. This past session, we studied the book of Ephesians with the series Rooted and Grounded in Love. You can watch those messages HERE.
For more information about Women's Ministries, please contact director Amber McEwen at 951.281.2830 or amcewen@northpointcorona.org, or Marti Wiegman at 951.281. 2819 or mwiegman@northpointcorona.org.
Young Mothers:

MOMS CONNECTING is an exciting ministry for moms who are in the midst of the demanding challenge of raising children.
Our purpose with MC is to connect moms with each other for support, encouragement, and friendship and to reach out to other moms in Corona with friendship and the gospel.
We know moms are some of the busiest ladies around, so you can determine your level of involvement with what meets your needs. On the first Friday of each month, we meet on the first Friday of the month, at the Northpoint Playground, at 10:00 a.m. Our next gathering is Friday, July 1.
As we strive to live out our Northpoint mission, our prayer is that Moms Connecting will be a helpful way for our moms to help each other love God, to love each other, and to reach the world around us with the good news of Jesus.
If you're interested in more details or would like to sign up, please email momsconnecting@northpointcorona.org.
Men's Bible Study:

Men of the Word (MOW) is a weekly, in-depth Bible study that blends formal Bible teaching with small group time for discussion, accountability, fellowship, and prayer. We offer two different days and times: Monday evenings at 7:00 p.m. and Wednesday mornings at 6:00 a.m. from September through May. Both gatherings happen in Heritage Hall. Click HERE for more information.
For more information about Men's Ministry, click HERE, or contact Michele Balga at mbalga@northpointcorona.org or 951.734.1335.
Men's Bible Study:

Iron Sharpens Iron Men's Bible Study is designed to deepen your relationship with the Lord and other godly men through the study of His Word. We will learn how to more effectively study and apply Scripture in our daily lives. Each session consists of a time of fellowship, worship, prayer, teaching, and small group discussion. This year we will be studying the Gospel of John. We meet every other Wednesday, from 7:00 p.m. to 9:00 p.m. from September through May, in Heritage Hall.
For more information about Men's Ministry, click HERE, or contact Michele Balga at mbalga@northpointcorona.org or 951.734.1335.
Men's Breakfasts:

Just about every month, the men of Northpoint—young and old—get together on a Saturday morning to enjoy a good meal, a time of fellowship, and participate in a study of God's Word. Our next gathering is June 18, at 8:00 a.m., in Heritage Hall. Join us!
For more information about Men's Ministry, click HERE, or contact Michele Balga at mbalga@northpointcorona.org or 951.734.1335.
Young Adults:

REVOLVE is the college and young adult (18-25) ministry of Northpoint Church. We meet Sunday nights from 6:00 p.m.-7:30 p.m, at homes around town. Revolve is focused on growing leaders and taking our understanding of Scripture to the next level. We do that by gathering together each Sunday night to spend time singing, studying the Bible in a group discussion format, and enjoying time together. Find our group "Revolve at Northpoint" on Facebook.
For more information about this ministry, contact Taylor Mendoza at 951.281.2834 or tmendoza@northpointcorona.org.
Adult Sunday School Classes:

Each Sunday morning, Northpoint offers three ADULT SUNDAY SCHOOL CLASSES (Adult Discipleship Groups): Faith & Friendship, Firmly Planted, and Living the Truth. All meet during second service. All are welcome. No registration is necessary; just stop by and check out a class! Here are the details for each:

10:45 a.m.
Faith & Friendship meets in the Commons – Elder Steve Flood heads this class for those 60 and above. We focus on time in the Word for the purpose of growing in our faith and deepening relationships.

9:00 a.m.
Firmly Planted meets outdoors on the Heritage Patio – Elder Vinoj Zachariah leads this multi-generational gathering in a small-group atmosphere.

11:00 a.m.
Living the Truth meets in Heritage Hall – Elders Woody Armstrong and Craig Hawkins team up to teach this class centering on apologetics and Christian worldview issues. We also take time for prayer and fellowship.
Youth Programs:

In NP's STUDENT MINISTRIES, we're excited to serve alongside you as you raise your children in the faith. We recognize that today our lives are incredibly fast-paced and the challenge of teaching our children the basics of the Christian faith is ever-growing. Technology, greater expectations at school, increasing demand for extra-curricular activities, and increasing social pressure to succeed are knocking on our front doors. We run at 100 percent every day and often find little time to be captured by the majesty of Jesus Christ. Yet, Jesus is the same yesterday, today, and forever. His glory will continue to extend into all the world, even as our world changes. We want the next generation to recognize the person and work of Jesus Christ and embrace the majesty of our king as well. Therefore, SM exists to equip the next generation to display and showcase the majesty of Jesus Christ in all things for the joy of all peoples and nations.
Senior high meets Tuesday nights from 7:00-9:00 p.m. in the Youth Room. Tuesday nights are all about discipleship. Our small groups are divided by age and gender, and each small group has leaders dedicated to serving for a year and spending that time building disciple-making relationships with our students.
Junior high meets Thursday nights from 6:30-8:30 p.m. in the Youth Room. Thursday nights are a time of games and small group discipleship in Junior High ministry. We use this night to gather in groups to discuss and apply Sunday's teaching. Dedicated small group leaders will build relationships with students and guide them in thinking about living our what the Bible shows us.
For more information about Senior or Junior High, click HERE, or please contact our Student Ministry Assistant, Megan Cordill, at mcordill@northpointcorona.org.
NP K!DS' Program:

NP's mission to "love God, love others, and reach His world" extends to our children. We take our NP K!DS Ministry seriously. From teaching or helping during our first service Sunday school program every other month, serving in the nursery once a month, helping prep crafts for Sunday programs, bringing a snack, buying dollar toys for our treasure boxes, providing childcare for midweek ministries, or you are needed to help share the gospel to the next generation so that they can reach the world for Christ.
The NP K!DS' program is for children birth through 6th grade. Here's how we break it down: Our Nursery is for kids from birth through one year old. Our loving adults create a happy, safe, and playful environment so that you can enjoy the service without worry. Kids ages two through three are grouped together, as are our four and five-year-olds (kindergarten and under). Both of those early childhood groups enjoy a time of worship, a Bible story, a craft, a snack, and time on our playground. Our elementary kids (grades one through six) are generally grouped by their grades for their small group Sunday school, where they hear the day's Bible lesson, engage in special activities to enhance the teaching. From there, all elementary grades gather together for their "big group time," which includes a short review of the day's lesson, worship, group games, a snack, and time on our playground.
Both our early childhood and elementary sections use The Gospel Project for Kids. With it, we go through the Bible every three years to impact the three stages of childhood development from two years old through sixth grade. Our curriculum covers many of the main Bible stories from the Old and New Testaments to demonstrate how each story points to Christ's redemptive work and our continued need for a Savior to redeem and restore us. Most important for you as a servant with NP K!DS, our curriculum easily prepares you to do your part in a Sunday school class.
We are also working on a new Wednesday evening KIDS' program to fill in while AWANA is on hiatus. More on that to follow.
For more information about NP K!DS, click HERE, or please contact our Children's Director, Terilyn Brown, at 951.281.2827, or tbrown@northpointcorona.org.