Worship Arts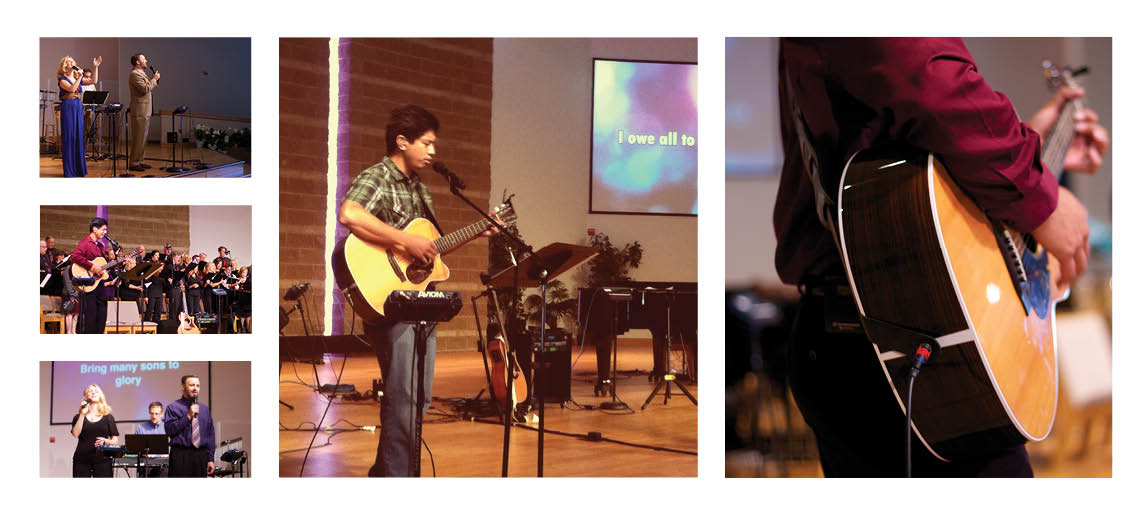 Sing joyfully to the Lord, you righteous; it is fitting for the upright to praise him. Praise the Lord with the harp; make music to him on the ten-stringed lyre. Sing to him a new song; play skillfully, and shout for joy. –Psalm 33:1-3
At Northpoint we seek to lift high the name of Jesus and praise Him for the work that He alone has done, in order that we may have a restored relationship with God. The Old and New Testaments are filled with imperatives to "Sing" to the LORD, or to "Praise" Him. At Northpoint we are committed to doing this in a number of ways, from corporately reciting passages of Scripture, call-and-response Psalms and creeds, affirming our beliefs through Catechisms, corporate prayer, the reading of God's word, testimonies, and the singing of songs both old and new.
At Northpoint we call this Blended Worship. On a Sunday, you will experience a rich combination of ancient hymns mixed with songs that are currently on Christian radio. You might be invited to join in with us as we are led through a call and response Psalm, or some other corporately led reading. We believe that the Church is rich with numerous ways of exalting Christ and we want to make good use of those. We have a full band, several gifted individuals who prayerfully seek to lead us into worship, as well as a full choir who compliment the worship team, as well as lead us in worship occasionally.
At Northpoint we believe that worship is not about us. It's about God. It is not for us. It's for God. It's not something we should do as the warm up to the message. It's a lifestyle. And on Sunday mornings, it's an opportunity for us to come together as believers and give thanks and praise to the one who has freed us from the bondage of our sin and given us life.