6.27.2019
Focused Faith
By Dave Dussault
Northpoint Prayer Ministry
Only let your manner of life be worthy of the gospel of Christ, so that whether I come and see you or am absent, I may hear of you that you are standing firm in one spirit, with one mind striving side by side for the faith of the gospel. — Philippians 1:27
Hello Church Family,
There comes a time when we have to choose. Living as we do in the land of the free, our freedom to choose is precious to us. Robert Frost's famous poem reflects his choice at a crossroads:
I shall be telling this with a sigh, somewhere ages and ages hence:
Two roads diverged in a wood, and I—I took the one less traveled by,
And that has made all the difference.
Choice resonates deep in the hearts of a free people, and multiple options are essential, given human diversity. But God is our Rock, and His Word does more than bewilder us with endless options. In His loving wisdom, God informs our freedom and reminds us that there are right paths and wrong ones, and it's crucial which we choose.
Christians choose Christ—the Lord of Life. He makes all the difference. Jesus Himself is the "Pearl of Great Price" and the "Treasure Hidden in a Field," worth selling everything else to gain. With all of our individual preferences, interests, and desires, whatever gifts, focuses, and perspectives we bring to this life, the incomparable Christ commands everyone's attention, like one great musical conductor.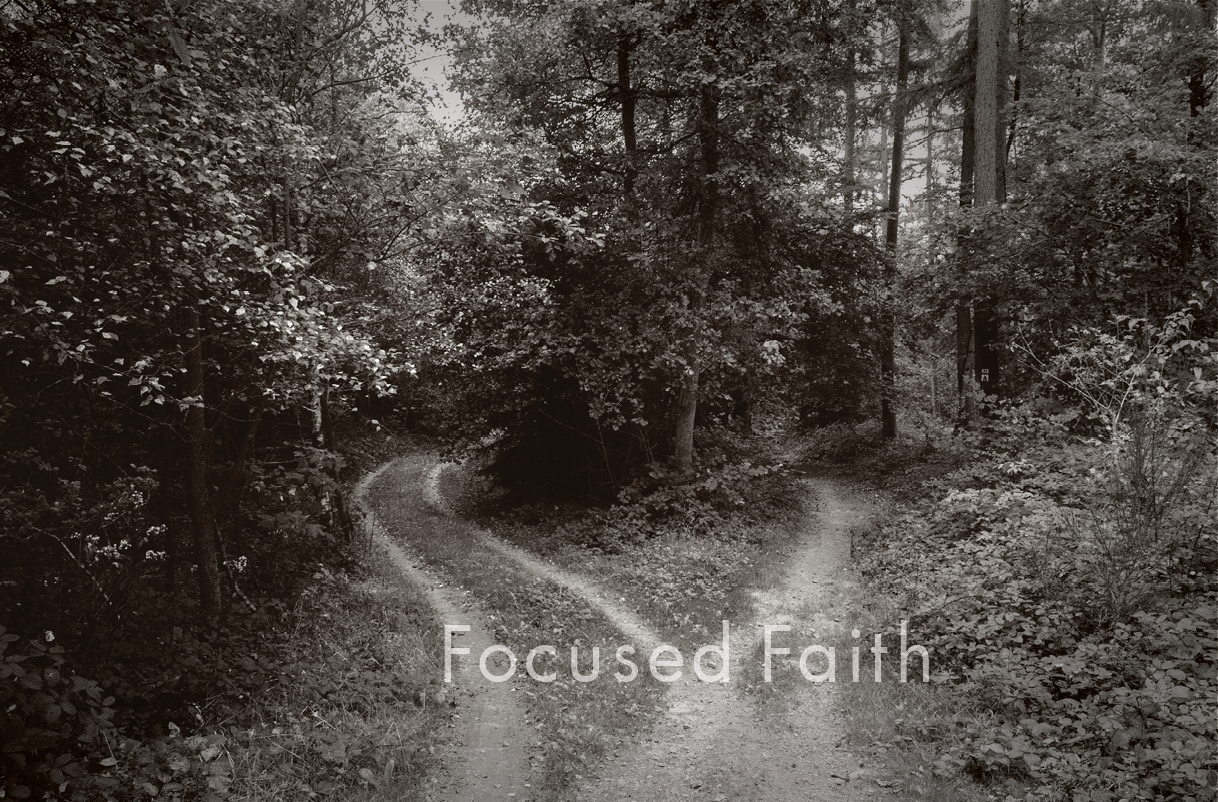 One recipient to Paul's letter to the Philippians was a merchant woman named Lydia. Something had been stirring in her heart for a long time. Successful in business, living in a reputable city, and wanting for nothing, Lydia longed for something more. For reasons only she knew, she was drawn out of the city every Sabbath, down to the river, where a few Jews gathered to pray.
When Paul came there and preached the gospel, a light came on. Jesus. He was what she'd been looking for all her life. She found full and free forgiveness by believing that He died for her sins on a cross and rose from the grave in victory. Lydia chose Him.
Then there was the slave girl. If anyone knew the darkness, she did. Deeper than the bondage of being owned by others, demonic possession held her in its grip. The great python spirit of the Oracle of Delphi used her voice to speak his words. Her lungs and vocal cavity uttered messages from someone else and told diabolical fortunes that people paid handsomely to hear. And her owners profited tremendously.
One sentence from Paul set her free in the name of Christ. Paul and his companion were arrested and beaten for disrupting business, and her life went on. But now, no demonic influence clutched at her throat and made her say whatever it wanted. She was herself again—completely free to worship her Deliverer and speak His praise.
Paul's prison guard had a completely different background. He knew the marshal life and understood discipline and the need for order. Keeping the prison meant keeping the peace, and he kept it tight and the prisoners secure. Living in the chain of military command, this jailkeeper understood the consequences of letting just one escape.
So Paul and Silas were locked in the middle of the prison with no chance of escape. But for some reason, the savage beating they'd received didn't keep them quiet. At midnight, he heard them praying and singing praise songs. THAT had never happened before! Neither had an earthquake so strong that it shook the prison doors open and broke the stocks holding the captives.
Life was becoming incalculable for this man of order and accountability. Of course, all the prisoners must have escaped. The only thing to do was to kill himself before the Romans did. But those two singers life stopped him, just like they had stopped the prisoners from escaping. He found himself washing their wounds with his own rough hands and feeling a deep sense of guilt in his softening heart.
So he asked, "Sirs (the word meant "Lords"), what must I do to be saved?" He believed in the Lord Jesus, just as they told him, and the Philippian jailer was saved, along with his whole household.
This Jesus, who had made an eternal difference in all these different lives, held the attention of each one. The Spirit of Jesus who had set them free now enabled them to set aside their differences to focus on the Savior. Loving Him enabled them to love each other honor His name.
With eyes fixed on Jesus, they all could tell others how to be free in Jesus' name and live with joy.
To the praise of His glory!
In Him,
Dave Dussault
Northpoint Prayer Ministry
– Each week, Dave updates a monthly Bible reading plan and writes a Bible and prayer focus, Prayer Life. The preceding is a recent installment. You can pick up both offerings at the Information Center in the Foyer on Sundays, or sign up there to receive them via email. You can also click here to find the archive: https://northpointcorona.org/ministries/prayer/