7.25.2019
Not of This World
By Dave Dussault
Northpoint Prayer Ministries
Do not love the world or the things in the world. If anyone loves the world, the love of the Father is not in him. For all that is in the world—the desires of the flesh and the desires of the eyes and pride of life—is not from the Father but is from the world. And the world is passing away along with its desires, but whoever does the will of God abides forever. – 1 John 2:15-17
Hello Church Family,
It's been said that Satan fell by the force of gravity. The world has tremendous pull. After all, it's everything we see. We're made from the stuff of earth and live in it all our days. Being made by a perfect God, it's a beautiful place, filled with many beautiful and desirable things—things we enjoy and even need. And making our way in the world—meeting our needs, finding our place, making our mark—occupies so much of our time, effort, attention, and prayer. It's so easy to overlook one important fact. This world is dying—just like we are.
Prayer shifts our focus from our dying world to the Lord of life. Prayer isn't just about getting what we want from God. It's about getting what God has for us. It teaches us to want what truly matters. The habit of prayer trains our hearts to desire what lasts forever. In Paul's words, prayer releases our control to the God who works in you, both to will and to work for his good pleasure (Philippians 2:13).
Prayer overcomes gravity and the pull of earthly things by training us to desire heavenly things. Through prayer, God lifts us and uses us to lift others by the power of Christ. In a world that is passing away, prayer pursues the eternal plan of our eternal Father and embraces everlasting hope in a world where all other hopes die. Prayer makes us heavenly minded, so we can be of earthly and everlasting good.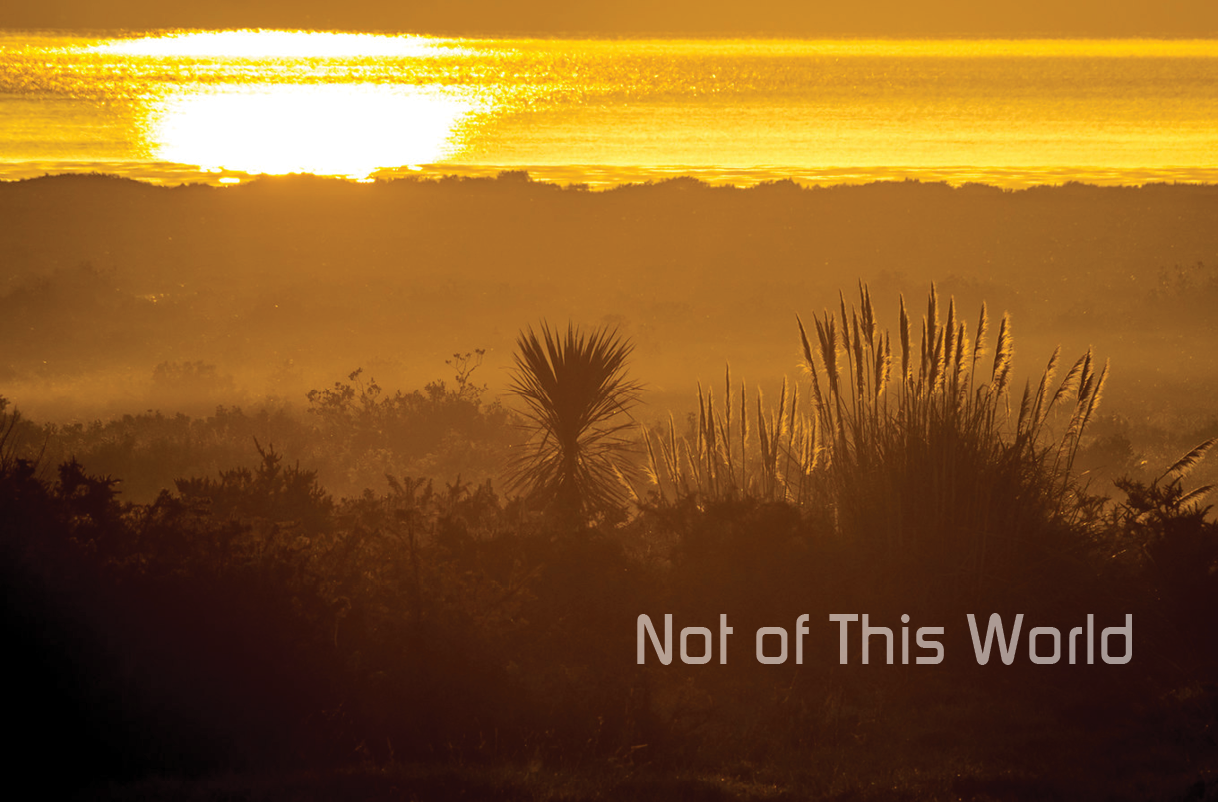 The world lives only for what it can see. The earth's passing pleasures are the only good it knows. Its finite resources are the only supply it can imagine. The people surrounding us are lost in darkness. They're trapped between scarcity and longing because they believe only in what's visible and know nothing better than what they want. The threat of anything that might deny an immediate want or take away a felt need simply cannot be tolerated.
We bring the light of hope to this dark world—the hope of Jesus Christ. We don't see Him, but by faith, we know that everything comes from Him and that in His right hand are pleasures forever (Psalm 16:11). We worship Him and go to Him in prayer because we believe that He is God and that He is good.
Spend time with God in prayer today. Go to the eternal, invisible God and seek all your good from Him. The grace of God flows from One who spoke the world into being, then shaped and filled it by His word. Receive all you need from His hand. Imbibe eternal joys right now, right where you are.
In Him,
Dave Dussault
Northpoint Prayer Ministry
– Each week, Dave updates a monthly Bible reading plan and writes a Bible and prayer focus, Prayer Life. The preceding is a recent installment. You can pick up both offerings at the Information Center in the Foyer on Sundays, or sign up there to receive them via email. You can also click here to find the archive: https://northpointcorona.org/ministries/prayer/