8.1.2019
Abiding Prayer
By Dave Dussault
Northpoint Prayer Ministries
Abide in me, and I in you. As the branch cannot bear fruit by itself, unless it abides in the vine, neither can you, unless you abide in me. – John 15:4
Hello Church Family,
Commentator Eric Metaxes reports that one of the first events to take place on the moon was when Buz Aldrin took communion inside the space capsule, and then read the words of Jesus in John 15:4. At that historic moment, he acknowledged Christ as central in one of man's greatest accomplishments.
Christ has been directing world events, past, present, and future working in the world and shaping history through His church. Our prayers have immense power because Jesus is alive and listening. Prayer teaches us to live in the reality of who Jesus is and how He works through His people.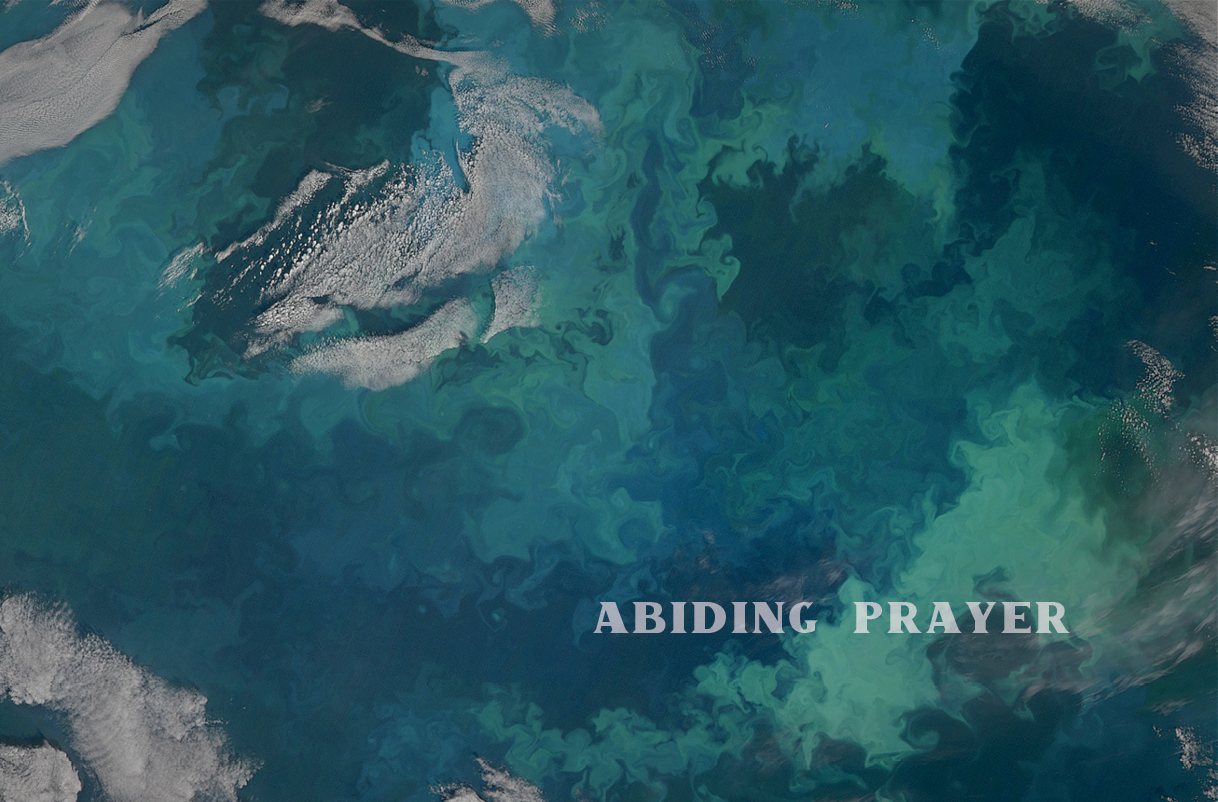 Take in Christ's words to His disciples on His final night before going to the cross. Then pray in light of what He accomplished there—conquering sin and death on our behalf.
• I am the true vine, and my Father is the vinedresser. Jesus reveals the true nature of our relationship with Him. He is the Source who gives life and strength and produces all the fruit in our lives.
• Every branch in me that does not bear fruit he takes away, and every branch that does bear fruit he prunes, that it may bear more fruit. Christ's hand is in every event in our lives. Prayer acknowledges His right to do as He chooses with us. It sees His love in everything He allows to happen and receives the good He intends for His children.
• Already you are clean because of the word that I have spoken to you. Christ made us utterly free from sin and free to live at peace with our holy God.
• Abide in me, and I in you. Living free from sin by Christ's power keeps us connected to His provision.
• As the branch cannot bear fruit by itself, unless it abides in the vine, neither can you, unless you abide in me. We are absolutely dependent on Christ for all things.
• I am the vine; you are the branches. Relying on Christ's power is the essential reality of the believer.
• Whoever abides in me and I in him, he it is that bears much fruit. Christ alone produces fruit in us.
• For apart from me you can do nothing. Confess your utter inability to produce anything apart from Christ.
• If anyone does not abide in me he is thrown away like a branch and withers; and the branches are gathered, thrown into the fire, and burned. Acknowledge Christ's absolute right to judge us and act in our lives as He sees fit.
• If you abide in me, and my words abide in you, ask whatever you wish, and it will be done for you. Praying in Jesus' name means expecting Him to answer our prayers in ways we cannot imagine.
• By this my Father is glorified, that you bear much fruit and so prove to be my disciples. Prayer owns our role as Jesus' disciples and rejoices in the glory He receives and deserves.
• As the Father has loved me, so have I loved you. Abide in my love. We live in the reality of God's infinite, eternal, and unbreakable love for us now and at all times.
• If you keep my commandments, you will abide in my love, just as I have kept my Father's commandments and abide in his love. Abiding in Christ means exhibiting holiness in our actions moment by moment, through Christ, who obeyed to the uttermost, triumphed over sin, and conquered death on the cross.
• These things I have spoken to you, that my joy may be in you, and that your joy may be full. Through prayer, God's children daily enter into Christ's eternal joy at all times and in every circumstance.
Abiding in Christ means living out His active presence within us as individuals and among us as His church—the community of the living Christ—praying with power and rejoicing in the praise of His glory!
In Him,
Dave Dussault
Northpoint Prayer Ministry
– Each week, Dave updates a monthly Bible reading plan and writes a Bible and prayer focus, Prayer Life. The preceding is a recent installment. You can pick up both offerings at the Information Center in the Foyer on Sundays, or sign up there to receive them via email. You can also click here to find the archive: https://northpointcorona.org/ministries/prayer/