Imperfect Faith—Perfect Faithfulness
Imperfect Faith—Perfect Faithfulness
By Dave Dussault
Northpoint Prayer Ministries
"I am the LORD, the God of Abraham your father and the God of Isaac."
– Genesis 28:13b
"I am the LORD, the God of Abraham your father and the God of Isaac."
– Genesis 28:13b"What man of you, having a hundred sheep, if he has lost one of them, does not leave the ninety-nine in
the open country, and go after the one that is lost, until he finds it?"
– Luke 15:4
Hello Church Family,
Like father, like son, right? Maybe.
Then again, maybe not. Sometimes the proverbial apple falls farther from the tree than we'd like to think. Abraham was active and decisive. A definite quality characterized everything he did. Even in doubt, he had a plan. He knew his own mind and was the kind of man who didn't mind giving God advice.
Isaac was a different story. For Isaac, life happened while he was busy doing something else. While Abraham acted decisively, Isaac was more passive—even in his virtues! Isaac showed his greatest faith by letting his father place him on the altar as a sacrifice. He obeyed God by not going to Egypt but staying put in Gerar. And when Isaac strayed, it was by letting events or the influence of others lead him off course.
Make no mistake. Both Abraham and Isaac needed to be rescued. Like sheep, they both went astray, and each of them turned to their own way. The stories of God's Word describe two things: how easily people get lost, and how mighty God is to save. Abraham's decisiveness never earned him points with God. And the Bible never describes Isaac's passivity as a virtue. Both men were saved by faith in God's promise and serve as examples of how salvation is 100% the work of God, who can do anything and save anyone.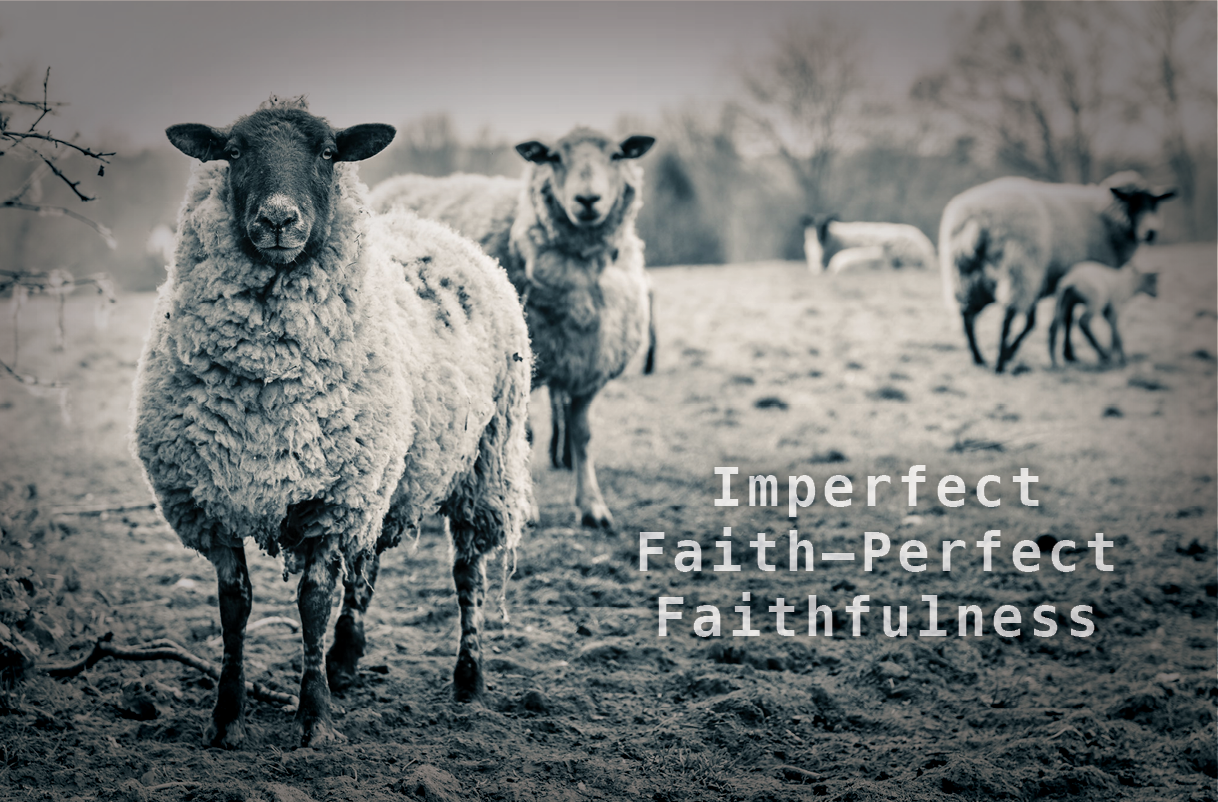 All need to be rescued, because all have sinned, and God alone accomplishes redemption. The oft-repeated statement, I am the God of Abraham, Isaac, and Jacob doesn't speak about their goodness but about God's power to save. Abraham and Isaac both received the same promise, and the accounts of these men of faith reveal how God seeks and saves the lost. They unveil God's plan to rescue two lost sheep, and in the process, bring salvation to the whole world.
• God planned our salvation long ago. "O LORD, you are my God; I will exalt you; I will praise your name, for you have done wonderful things, plans formed of old, faithful and sure" (Isaiah 25:1).
• God accomplished our salvation through Jesus Christ. "That which was from the beginning, which we have heard, which we have seen with our eyes, which we looked upon and have touched with our hands, concerning the word of life—the life was made manifest, and we have seen it, and testify to it and proclaim to you the eternal life, which was with the Father and was made manifest to us" (1 John 1:1-2).
• What God accomplished in Christ, we proclaim to others. "That which we have seen and heard we proclaim also to you, so that you too may have fellowship with us, and indeed our fellowship is with the Father and with his Son Jesus Christ. And we are writing these things so that our joy may be complete" (1 John 1:3-4).
What was true in the past is true today. Everything God does is to the praise of His glory.
Trusting Prayer in a Troubled World
Isaac's life testifies to God's faithfulness in a troubled world. The world has never been a friend of grace; not in Isaac's day or in our own day. God is the only reliable place to put our faith.
During a time of famine, Isaac sought out Abimelech, just as his father Abraham did. And Isaac fell into the same lie his father told. But God delivered Isaac from his lie, blessed him in the land of Canaan, and kept His promise to Isaac as He did to his father, Abraham.
God's blessing provoked the jealousy of Isaac's neighbors, who plugged up his wells and told him to go away. When Isaac moved away to avoid trouble, the process continued. Every time Isaac found success, his neighbors hassled him, so he moved and dug another well until finally, the conflict stopped. At that time, God renewed his blessing to Isaac, and Isaac called upon the name of the LORD (Genesis 26:25).
A similar process drove the Pilgrims to the shores of America, where they eventually enjoyed freedom and prosperity. Indeed, all who desire to live a godly life in Christ Jesus will be persecuted, while evil people and impostors will go on from bad to worse, deceiving and being deceived (2 Timothy 3:12-13).
If you are troubled and hassled by others around you, you're in good company. Keep trusting and keep praying. Bring your difficulties before the Lord and ask Him to work. Bring the needs of those around you to Christ—even the people who cause you trouble—and pray for their good.
Trust God to hear your prayers, provide your needs, and make you a blessing that He will use to save their souls and exalt His Name. And He will.
In Him,
Dave Dussault
Northpoint Prayer Ministry
– Each week, Dave updates a monthly Bible reading plan and writes a Bible and prayer focus, Prayer Life. The preceding is a recent installment. You can pick up both offerings at the Information Center in the Foyer on Sundays, or sign up there to receive them via email. You can also click here to find the archive: https://northpointcorona.org/ministries/prayer/