If …
By Dave Dussault
Northpoint Prayer Ministries
Behold, I am with you and will keep you wherever you go, and will bring you back to this land. For I will not leave you until I have done what I have promised you. … Then Jacob made a vow, saying, "If God will be with me and will keep me in this way that I go, and will give me bread to eat and clothing to wear, so that I come again to my father's house in peace, then the LORD shall be my God. – Genesis 28:15, 20-21
Hello Church Family,
"All we like sheep have gone astray" (Isaiah 53:6a). That truth hasn't changed in 2500 years—a truth that troubles our homes and dominates the news. Any honest self-evaluation will have to admit it, and God's Word promises that self-examination and confession lead to forgiveness and cleansing. It also gives insight into the ways we tend to stray.
We have little trouble recalling in the lives of Isaac's family. Jacob bought his Esau's birthright for some lentil stew. Then, with his mother's help, he deceived his father by pretending to be his brother and lying to Isaac's face to get his blessing. When Esau threatened to kill him, Jacob ran away and had a vision of a ladder going up to heaven, with angels going up and down on it. But what on earth does this all mean?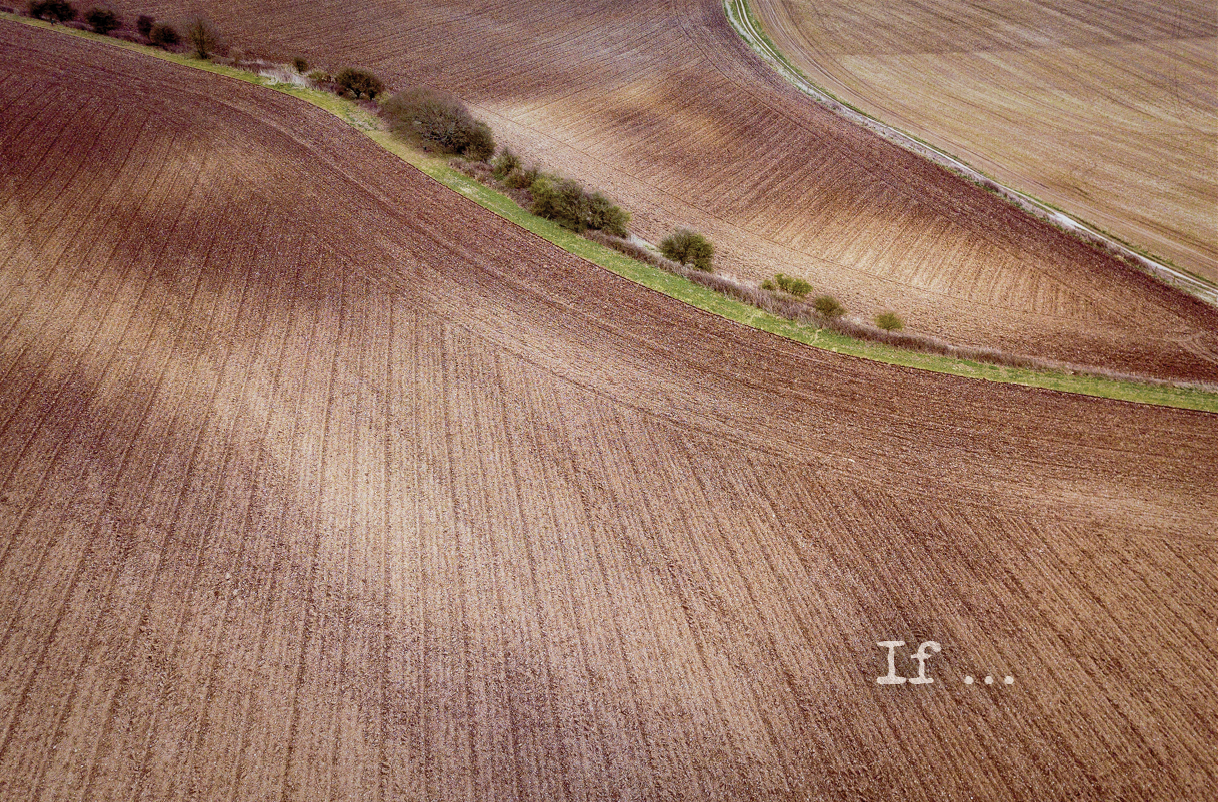 These stories are the Bible's early lessons on how to walk with God—and how Not to walk with Him. A kind of a "Faith 101." They teach us by example, how God's children stray and how He faithfully brings us back. We take these lessons to heart, by comparing our lives today to their lives back then.
Take Jacob, for example. God clearly and spectacularly promised to be with him wherever he went and to bring him back home safe and sound. Jacob's response was a model of thickheaded unbelief. "If God will be with me and will keep me … and will give me bread … and clothing and … I come again to my father's house, … then the LORD shall be my God" (28:21-22). Jacob rejected God's unqualified promise to protect and provide for him, put himself in control, and dictated terms to God.
Fear dominated Jacob's life—Not faith. Like sheep—and like Jacob—we stray from God when …
• We focus on our needs and not on God. Jacob was preoccupied with the things of earth, not on the promise of God. He focused entirely on the stuff he needed, so he could never rest in the God who promised to provide it. Still, God poured out His blessing on Jacob, just as He promised, but Jacob was a troubled man, who wrestled with God until God had to pin him down. And his children turned out disobedient and troubled.
• We rely on our ability, not God's. Doing things his way, Jacob substituted deceit for obedience and trickery for honesty. He paid for it dearly, fleeing from home, living in conflict, and never seeing his mother again. Still, God blessed Jacob, kept him safe, and brought him home, as He promised.
• We set conditions on our obedience and put ourselves in control. Faith lets God be in control. That's not our nature. Jacob's conditional obedience put him in control of events so that he could make a mess of God's plan. God gave him twelve sons, but they lived in the conflict between Jacob's two wives. He had abundant wealth, but he could never enjoy it in peace.
Fear dissipates, and peace comes when we let God define the outcomes of our faith and the answers to our prayers. His plan is not always easy, but it's always the better way. Isaac dropped the baton of faith by not teaching his sons to let God be God and trust Him to keep His promises.
Promises like, "do not be anxious about anything, but in everything by prayer and supplication with thanksgiving let your requests be made known to God. And the peace of God, which surpasses all understanding, will guard your hearts and your minds in Christ Jesus" (Philippians 4:6-7).
Cultivate the habit of trusting prayer and pass it on to your children, for the sake of your peace and to the praise of God's glory.
The Power of Prayer in Our Lives
"The light shines in the darkness, and the darkness has not overcome it." – John 1:5
God has chosen His people to shine the light of truth and righteousness to the world. Northpoint is God's light shining in the darkness. We don't gather every week to enjoy spending time with people who share our values. We gather to be equipped by God's Word and His Spirit so we can go out into the world to declare that our God reigns and that Jesus saves.
Ask God to accomplish His work in us and through us, as individuals and as a church body. Pray for …
• God's Word to convict us and His Spirit to cleanse us of sin
• Confidence in the power of the Gospel to redeem others through us
• Clear prompting and guidance in sharing the Gospel with people around us
• God's power to save souls and change lives through our ministry
As we seek the Lord for new leadership at Northpoint, pray for our pastors—present and future—to be
men who know how to …
• Lead skillfully and effectively
• Preach God's Word clearly and faithfully
• Rely on the Holy Spirit completely
• Demonstrate integrity and accountability to God and church leadership
In Him,
Dave Dussault
Northpoint Prayer Ministry
– Each week, Dave updates a monthly Bible reading plan and writes a Bible and prayer focus, Prayer Life. The preceding is a recent installment. You can pick up both offerings at the Information Center in the Foyer on Sundays or sign up there to receive them via email. You can also click here to find the archive: https://northpointcorona.org/ministries/prayer/
Seen and Unseen
By Dave Dussault
Northpoint Prayer Ministries
Do not be afraid, for those who are with us are more than those who are with them. – 2 Kings 6:16
Hello Church Family,
One morning, Elisha's servant stepped outside and suffered a terrible shock. The humble servant of an obscure prophet living in a vassal state lifted his eyes to behold an enemy army—soldiers, spears, horses, chariots, and all—surrounding his city. I've never had a gun pointed straight in my face, but if I ever do, I'm pretty sure I'll feel like he did at that moment. Oh-No.
Utterly dismayed, he called out to Elisha, "'Alas, my master! What shall we do'" (2 Kings 6:15)? Sometimes reality hits us so hard that we can no longer deny our danger. A cancer diagnosis, or an IRS notice, or a sudden job loss makes us drop everything and go into panic mode. We no longer have the luxury of pretending that evil's at a safe distance. It's right at our door and needs to be dealt with—somehow.
But Elisha, the man of God, lived in total reality. Well aware of the surrounding threat and knowing the army was there for him, the prophet simply prayed, "'O LORD, please open his eyes that he may see.' So the LORD opened the eyes of the young man, and he saw, and behold, the mountain was full of horses and chariots of fire all around Elisha" (2 Kings 6:17).
God was there with him, and He was in total control of the situation.
Faith isn't a vague hope for "pie in the sky bye and bye." We believe in the Great I Am—the God of the eternal "Now," who orders all of life's events. In life or death, in joy or struggle, He is the deciding factor. And He is with us. Prayer does not deny reality. It opens our eyes to all of reality—physical and spiritual, on earth and in heaven.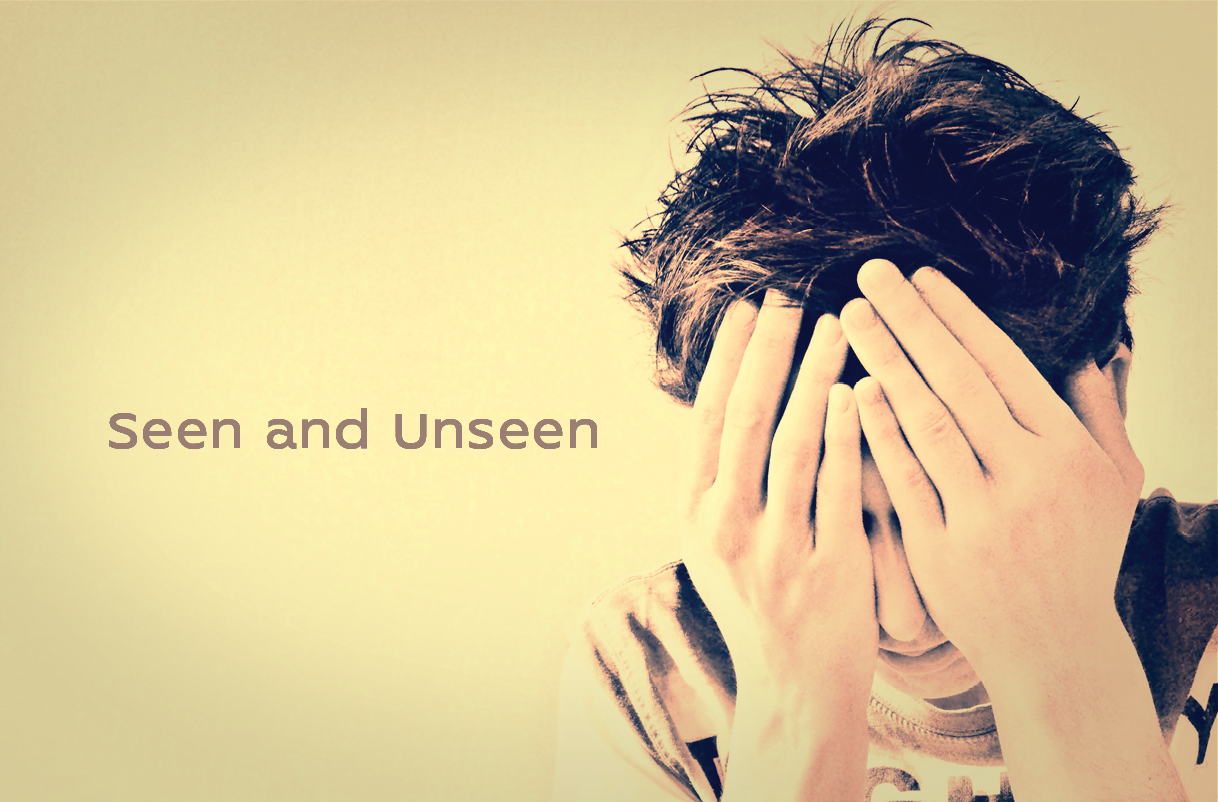 The people who live in denial are the ones who look only to the world around them. Blind to spiritual reality, they suppose that nothing matters more than what can be seen. They trust in knowledge and strength and look for a triumph of the human spirit to resolve every dilemma and fix every problem.
But there's something these hardened "realists" can't seem to avoid. They smuggle into every situation a vague reassurance that has no reasonable basis. They irrationally assume that everything will be all right, without any reason why.
Elisha worshiped the LORD, who made heaven and earth, and he knew that God was with him. He knew the One who was in control of the events around his city, and his prayer opened his servant's eyes to God's presence and protection.
Christians worship Jesus Christ, the same God Elisha worshiped, "who works all things according to the counsel of His will" (Ephesians 1:11). We pray to Emanuel—God with Us. Through prayer, we engage eternal and total and present reality.
Prayer doesn't pretend. It obtains. By prayer to the unseen God who is with us, Christians bring unseen reality to the visible world and make a difference now and for eternity.
To the praise of God's glory,
Dave Dussault
Northpoint Prayer Ministry
– Each week, Dave updates a monthly Bible reading plan and writes a Bible and prayer focus, Prayer Life. The preceding is a recent installment. You can pick up both offerings at the Information Center in the Foyer on Sundays, or sign up there to receive them via email. You can also click here to find the archive: https://northpointcorona.org/ministries/prayer/