9.8.2020 + Encourage One Another + No. 2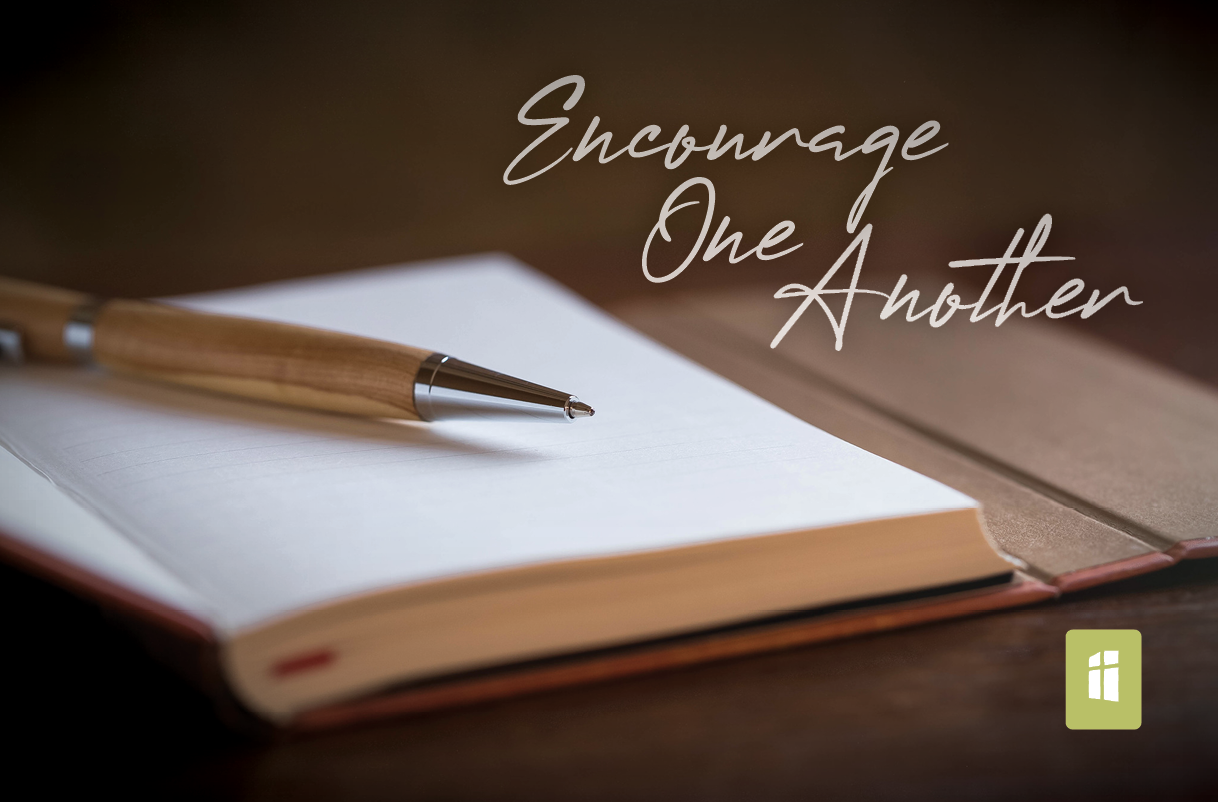 Hello Northpoint Family,
In this first installment of our new series titled, Five Things I Love About Northpoint, we will look at just a few of my favorite things at our church. For those of you, who do not know me well, my name is Taylor Mendoza. I am currently your Pastor of Students and Young Adults. Creating a shortlist of five things I love about Northpoint is no easy task. There are lots of things I love about Northpoint! I first began attending this church in 1997, when my parents moved from Irvine to Corona. I was four years old at the time.
I have always appreciated the work of the Lord here at Northpoint. I learned all of my Bible stories in Sunday school, I was converted at the end of my time in elementary school, I received a call to pastoral ministry in Student Ministries, and I began to develop my leadership skills in Revolve. Those experiences led me to some amazing places: I have gone through the BAT (Bachelor's of Applied Theology) at CBU, graduated with my MDiv from The Master's Seminary, and am now a current PhD student in Historical Theology at The Southern Baptist Theological Seminary. Throughout this whole time, Northpoint has been my community. And by the Lord's blessing, will continue to be my community.
Here are five things I love about Northpoint Church.

1. We are bound by the Word. 
From the first time I set foot on the Northpoint campus in 1997, this church has always been bound by the Word. We are a church that submits to the authority of Jesus Christ in the Word. There was a time here at Northpoint that every ministry was characterized as an "in-depth Bible study." This was certainly no joke since each ministry studies the Bible. Northpoint is a church that actually believes 2 Timothy 3:16-17, where the apostle Paul said, "All Scripture is breathed out by God and profitable for teaching, for reproof, for correction, and for training in righteousness, that the man of God may be complete, equipped for every good work."
2. We are driven by the gospel. 
Northpoint has always been a church that is driven by the gospel. I first learned the gospel from my parents, who were hearing the gospel preached in main service each week when they first attended. I grew up knowing that Jesus died for sinners, that He took my place on the cross, that I deserved hell and the punishment of God's wrath, but God, in His mercy and His amazing grace, sent His Son into the world to become sin on my behalf so that I might become the righteousness of God. The gospel is not only a message that we proclaim, it is a message that we love to proclaim. Everything we do is in response to the work of Jesus on our behalf and for His glory. This power, fueled by grace, drives every ministry that we do here. WOW, MOW, ADG, Growth Groups, Children's Ministry, Student Ministries, and more, all preach the same gospel and make that same gospel the most important thing in our ministries.
3. We are committed to life together. 
One thing I have learned over the years that has changed my life is the simple fact that Northpoint is a people who are committed to life together. The Christian faith is not a lone-ranger endeavor. Despite how large we are as a church, we have sought ways to ensure that people are being connected with one another. Life together means that we disciple one another, we confront one another in love, we greet one another, pray for one another, serve one another, and that we preach to one another. It would have been easy for this church to adopt a hermit type of Christianity during quarantine this past year, but most of us didn't. And those who did, did so out necessity, but committed themselves again to life together in whatever way they could in this new world. Perhaps the highlight of our life together for me has always been communion. Not simply because I am reminded about the blood of Jesus or the body of Jesus, but because I am reminded that Jesus' body and blood purchased a people. That people are those who take that blessed meal with me.
4. We are shaped by holiness.
In a world gone mad, Northpoint Church is a church that is shaped by holiness. Most churches today have lost their sense of transcendence, holiness, godliness, and piety. Northpoint has not. We don't just have good theology and love our relationships; we also want to be like Jesus. We want to fight sin, separate ourselves morally from the rest of the world, and desperately want to display the glory of God more each day. This verse has rung in my mind over and over again as the heartbeat of our church: "Therefore, if anyone cleanses himself from what is dishonorable, he will be a vessel for honorable use, set apart as holy, useful to the master of the house, ready for every good work" (2 Timothy 2:21). Northpoint wants to be holy because we want to be found useful to the Lord. A useful church is a church that has kingdom impact.
5. The location is perfect.
Finally, when I was younger, most of my friends told me that Corona was a great place to grow up, but not a great place to stay—not the place where you launch your career. I found these statements not to be true of my life. Corona's a suburban city, growing each year in diversity with a plethora of ministry opportunities, especially among families in one of the hardest places to raise a family in the United States. And, Northpoint finds herself right in the middle of the city. In my mind, Northpoint is a city on a hill in this city. My wife and I have said again and again that we don't want to leave Corona now as we launch our careers; we like the Mexican food, the weather, the beach, and above all, Northpoint. Here, in this church, we have an opportunity to change a city for the kingdom of God and to extend our influence past the borders of our town, into our state, our country, and the whole world.
These five things make Northpoint the church I love serving in. What are the five things you love about Northpoint?
Pastor Taylor Mendoza
Student Ministries