10.13.2020 + Encourage One Another + No. 7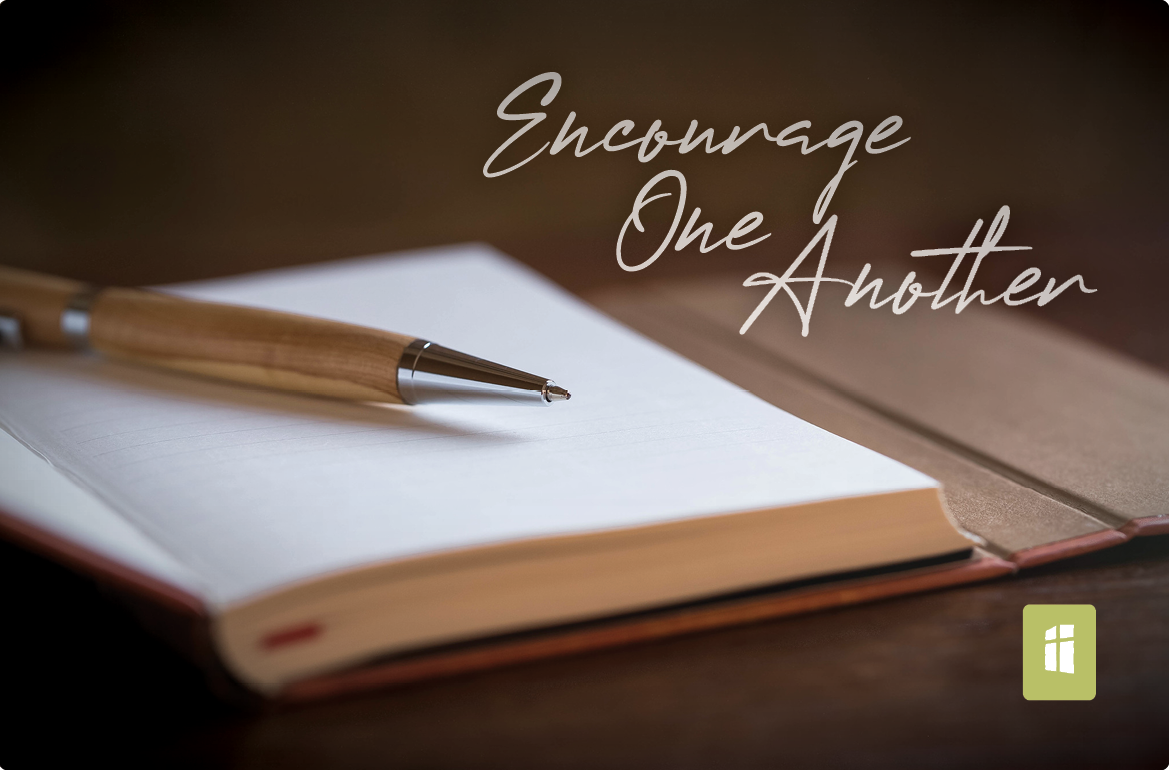 Dear Church Family,
Hello! My name is Colin Cordill. My family started attending this church when I was just shy of two years old. To say that Northpoint Church is my family is an understatement of the most miraculous kind. This church family has been used by the Lord to open my eyes to see His glory and His offer of salvation. This family has been the fountain from which the Lord has blessed me with the dearest brothers and sisters. This church is where I met, dated, and married my lovely wife. This church is truly my home and my dearest family.
Here are five ways that Northpoint displays Christ, which in turn causes my heart to be anchored here.

1. Northpoint displays Christ's ability to persevere through trials
Northpoint Church stands as a testimony to the patience and perseverance of our Lord. Through various trials and tribulations, our Leadership Team and congregants continue to look to the glory of God for hope, life, and peace. I can count on one hand how many times I have not wanted to come to church in the last ten years. One of the most recent was the first Sunday without Pastor John. I was a mess of emotions and concerns; I sat shell-shocked through the worship service, and then affronted through the town hall meeting that followed. Thankfully, several older-than-me saints recognized my state and promptly invited me over. Each shared similar church experiences that the Lord had brought them through. Over and over again, they preached to my heart: the Lord is Faithful and True, The Lord is Good and Gracious. Their pleas overwhelmed what the devil was trying to do in my heart, and I was able to trust in their council and in the sufficiency of our Father. Sure enough, years later, it is evident that the Lord is healing our church, making it healthier with each passing Sunday.
2. Northpoint displays Christ's love through sacrifice
The love displayed in our church community knows no bounds. For me, one of the most impressive ways that love is seen is through the testimonies of sacrifice by so many of our fellow Northpoint saints. I grew up hearing about how following the Lord would require personal sacrifice, but that Jesus was worth any and all sacrifices. I heard that reality in the testimonies shared in Carranza, at baptisms, from the pulpit, and through regular service opportunities in the church. Northpoint is a church that displays the sacrificial love of Christ in word and deed. Let us continue to be known for our love for one another.
3. Northpoint displays our union with Christ through practical service 
Over the course of my short life, the Lord has allowed me to serve in different ministries and events. These opportunities have produced in me a deep gratitude toward the Lord for not only being allowed to see Him at work in His church but also for all of the cherished relationships that have come through these times of service. Through each of these service opportunities and events—from the exotic to the mundane—deep gospel partnerships have been planted, grown, and matured.
If you find yourself in a stage of life where you do not have friends with which you can say that your hearts are knit together in the depths of Christ, come and serve the church here at Northpoint. God loves to work in the lives of His children, often in the most unlikely of circumstances, for me, that has been the Ladies' Christmas Tea. For you, it could be our Care Ministry, Children's Ministry, or. …
4. Northpoint displays Christ's care for others through fellowship
Northpoint knows how to care for each other. We are a church that is ready to meet the needs of those in our community and within the body. While experiencing the love of Christ, the people of Northpoint are actively caring for others. So many people can testify to the care that has been offered through abundant meals, time spent in prayer, and bereavement services. This practical care comes from the high value we put on fellowship. The relationships here at Northpoint rarely stay at surface level. They grow as families become integrated into one another to the point where the family of God truly starts to look like one continuous family.
5. Northpoint displays Christ's discipleship through Bible study
The Word of God has always been made central here at Northpoint. From the preaching of the Word in services, to small groups, and in Sunday school classes, to name a few, it is evident that we value God's Word above all else. This is a rich inheritance that we have been given from previous laborers who have ingrained into our DNA the necessity of God's Word for life and godliness. It is a treasured gift from God that we are able to be a part of passing this inheritance down to the next generation in our Children's and Student Ministries, since they will one day be our pastors, elders, and caregivers.
These are the five outstanding attributes that keep my heart anchored at Northpoint Church and ones that will always keep a part of me anchored here. Thank you for being such a wonderful family for Megan and me; we cannot wait to spend eternity worshipping our glorious Lord and Savior alongside each of you.
In Christ,
Colin Cordill