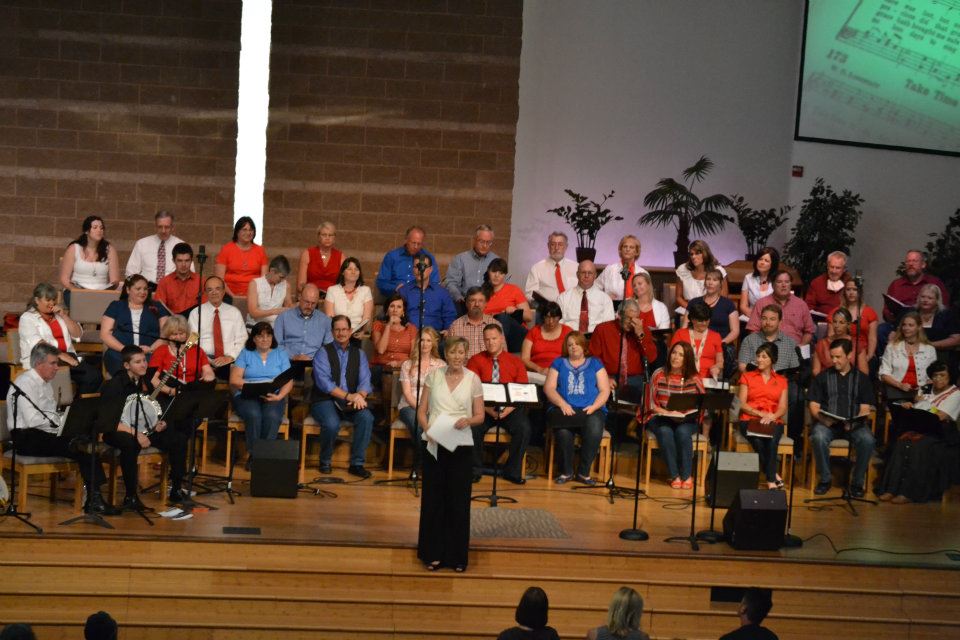 Come join us for our Celebration Choir Kickoff: August 17 at 7 p.m. and August 18 at 9 a.m.  We will learn new music, greet new members and have a great time of fellowship!  Not sure if choir is a good fit?  Come to the Kickoff and try it out!  No obligations and no auditions!
Wednesdays at 6:30 p.m. beginning August 22
Room: Music Room
The Northpoint Celebration Choir is led by director Sarah Pate.  This adult choir is a part of our Sunday morning worship services throughout the choir season, which runs from September through June.  They serve our congregation by directing our focus towards Christ in the Sunday worship experience a number of times each month.  No auditions are necessary.  The choir is open to anyone ages high school and older who wants to sing!
In addition, the Celebration Choir presents special concerts at various times during the year, including our annual Christmas Concerts, and enhances special worship services such as Good Friday.  On occasion, they also sing at special concerts for other churches and at events in our community and around Southern California.
The choir sings a wide variety of music in various styles from classical to contemporary.  There is no need to audition.  Everyone is welcome who loves to sing and wishes to serve God and our congregation through this ministry.
For more information on this ministry, please contact Michele Balga 951.734.1335 or mbalga@northpointcorona.org.