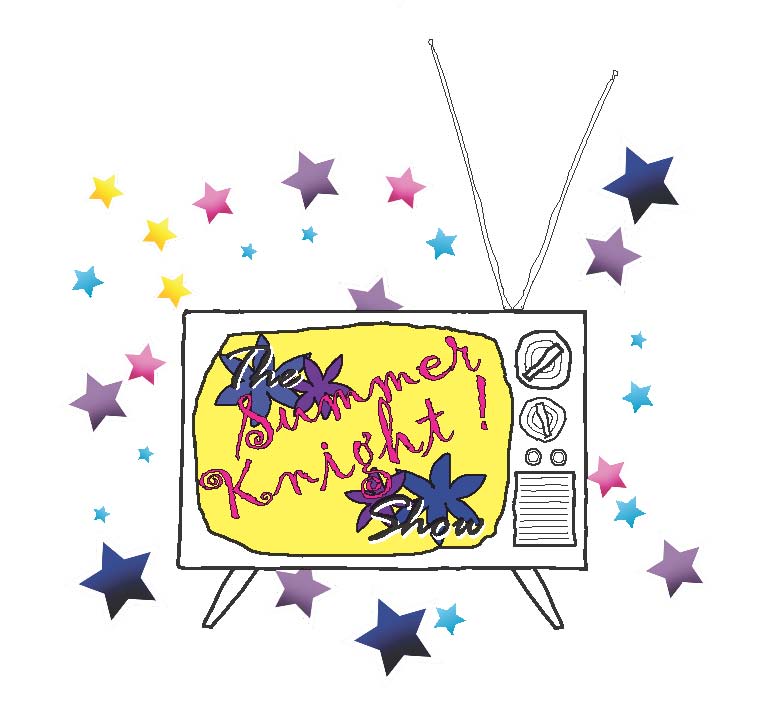 The Summer Knight! Show
Wow!  What an exciting week at Adventure Nights!  Praise the Lord!
Over 250 kids came to Northpoint last week to share in our annual summer Bible program – Adventure Nights!  This year we learned lessons from the life of the apostle Paul.  The famous fictional teenage talk show host, Summer Knight, came to Corona to tape a week of shows with Paul as her guest.  We learned on Monday that God saves sinners – and Paul considered himself the worst of the worst.  Tuesday night reminded us that God has a big plan for our lives, even if we don't understand based on the circumstances we are in; Paul showed us that by singing in jail he was a witness to the jailer who then believed in Jesus.  Similar to that, Wednesday night reminded us that God is with us through trials and that conflict is often an opportunity to preach the gospel.  Paul saw it that way, as he took every opportunity to share his testimony with teh leaders who wanted to put him in jail.  On Thursday we learned that God is trustworthy; we can rest on His promises and help others to persevere during trials.  As Paul and his shipmates lived through a terrible storm, Paul helped them to trust that God would bring them all through it alive.  Friday we learned that God's glory must be our goal; we are to seek the approval of God rather than the approval of man.  Paul sought to bring glory and honor to God rather than make himself the hero.
Our local service project this year supported the Foundation for Community and Family Health in Corona; the children brought in new shoes and school supplies for the less fortunate in our community.  More than 1000 items were donated!!!
For our global service project we collect loose change to support a school in Ethiopia; our goal was $1200 and the kids exceeded that, bringing in almost $1500!
It is so exciting to see the children desire to love and serve others!  They listened and learned from the lessons of the week… and acted on them by giving back to their community and to children on the other side of the world!
Parents, I pray your children will continue to seek after the truth of the gospel, will open their hearts to Jesus and desire to serve Him.  Thank you for letting us serve and love on them, sharing the love of Jesus, during Adventure Nights 2010 "The Summer Knight Show!".
Our "Summer Knight Show!" highlights broadcast video will be available on this page soon… stay tuned!