Living the Difference
By Dave Dussault
Northpoint Prayer Ministry
So put away all malice and all deceit and hypocrisy and envy and all slander. Like newborn infants, long for the pure spiritual milk, that by it you may grow up into salvation—if indeed you have tasted that the Lord is good. – 1 Peter 1:1-3
Hello Church Family,
Living life is a lot like driving a car. It's a stream of decisions—of ongoing course corrections—to keep us going in the right direction. Left to ourselves, we veer off course. We only get to our destination by habitually steering back onto the road and purposefully navigating to where we want to go.
As Christians, our "navigator" is the Word of God, and our "destination" is life with God. Every day we live offers a practicum in living like a citizen of heaven, where a good God reigns and richly provides everything we need. Every choice we make steers us either closer to Him or further away.
And God makes all the difference. In a world cut off from its Maker and Sustainer, life is essentially a competition, where evil reigns. Malice and harmful motives create suspicion and destroy trust, as fallen people deceive their way to what they want or think they need. In desperate attempts to convince others—and ourselves—that we're basically good, we pretend to have good motives and intentions, while we're really motivated by the need to get ahead, no matter how we harm others. Put-downs and gossip become our modus operandi as we scrabble to gain an advantage.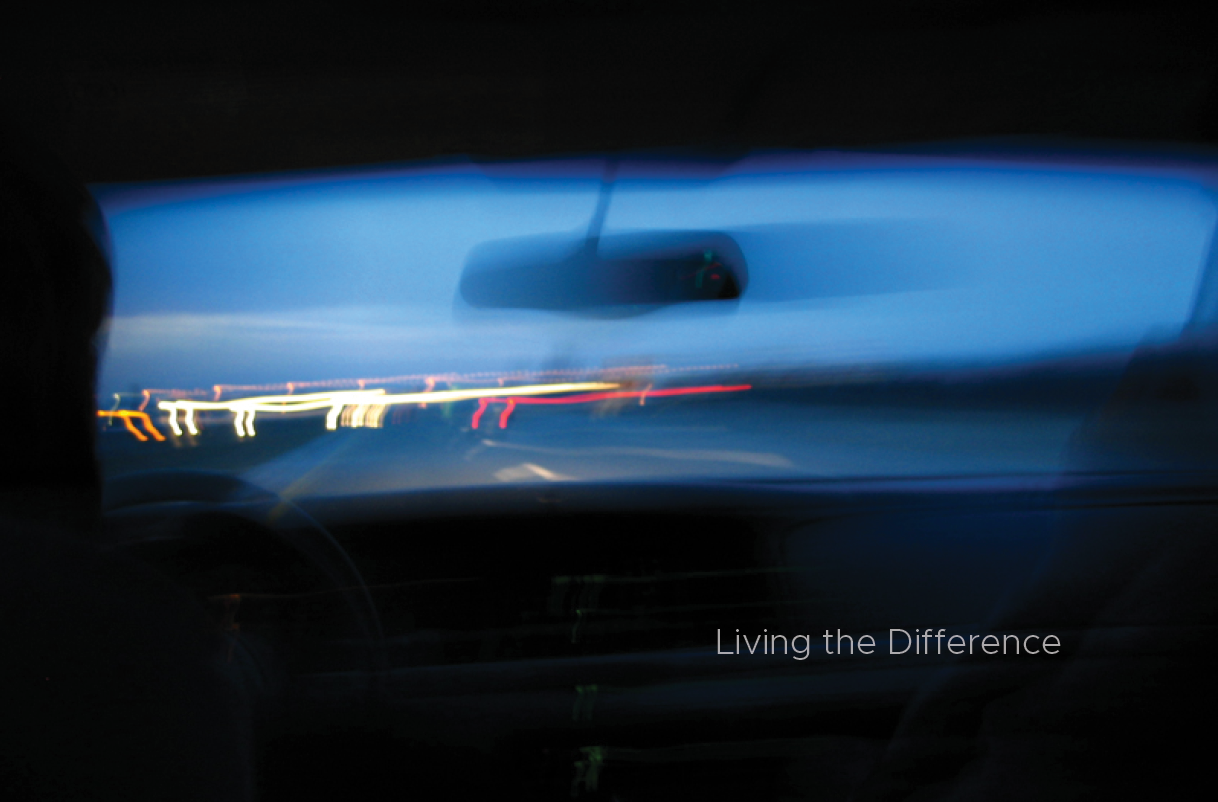 But believers in Jesus Christ have tasted and seen that the LORD is good (Psalm 34:8). We live in His eternal abundance and infinite supply. God's Word tells us that God did not spare his own Son but gave him up for us all, and the Holy Spirit assures us that He will graciously give us all things (Romans 8:32). Steering toward God frees us to turn away from the earthly scramble, trusting in the One who freely gives us all things.
So as Christians, we have a new desire for God's truth. We take nourishment from God's Word and feed on pure spiritual milk. Cultivating an appetite for things that make us grow into our salvation, we come to look and act like the God who came from heaven to earth for our sake.
How could Christ have done that for us if He weren't completely confident in His Father's goodness and certain of a positive outcome? The prayer, not as I will, but as you will, expresses more than surrender to the Almighty. Submission means trust—rest in the God of perfect love who can turn anything—absolutely anything—into good for the one who loves and trusts in Him.
Living as a Christian means steering toward Christ in every decision, feeding on God's truth, trusting in His goodness, and growing to the place where we look and live like His Son. To this world, that makes us odd, but from heaven's point of view, it makes us right at home, even while we live on earth.
To the praise of God's glory!
In Him,
Dave Dussault
Northpoint Prayer Ministry
– Each week, Dave updates a monthly Bible reading plan and writes a Bible and prayer focus, Prayer Life. The preceding is a recent installment. You can pick up both offerings at the Information Center in the Foyer on Sundays, or sign up there to receive them via email. You can also click here to find the archive: https://northpointcorona.org/ministries/prayer/