Moving Forward Together – The Path Begins: Lead Pastor Search
7.12.2019
Moving Forward Together – The Path Begins: Lead Pastor Search
By Tim East
For the Northpoint Elders
I will lead them; I will make them walk by streams of waters, on a straight path in which they will not stumble. – Jeremiah 31:9
Hello Church Family,
Over the past year, we have been seeking God's direction for our church. You may recall that starting last summer here at Northpoint, we worked through some listening sessions as part of our larger effort to Restore + Rediscover + Rebuild. A great deal has been achieved, and we have seen both internal and external growth. We are now entering a new season where we'll take what we've learned and begin Moving Forward Together.
We are about to step out on the path to finding our next lead pastor—one of the most important tasks in the life of our church. On this coming Sunday morning, we will be sharing all the work that is underway or starting soon. The destination is clear, but we can be sure the road will have some twists and turns. We're going to walk this trail together, following God's leading, but working with all our hearts toward this goal.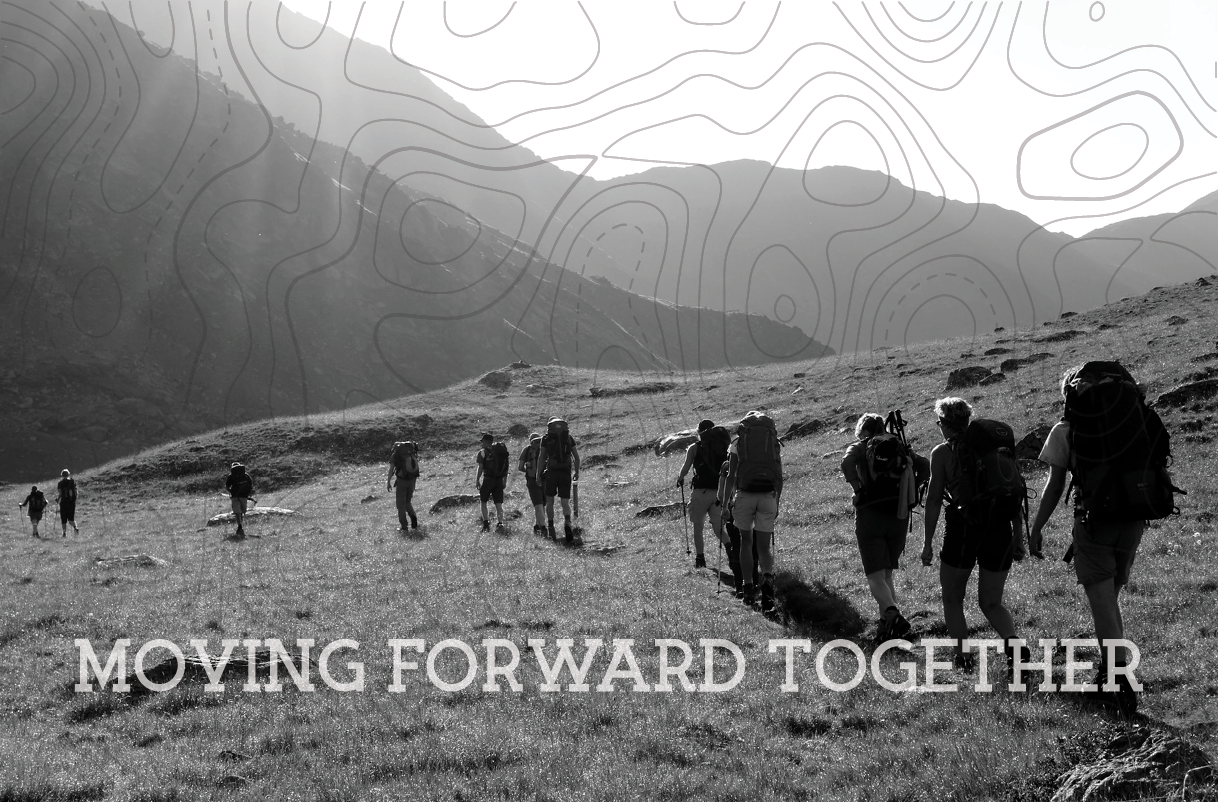 Finding the man God has prepared for us is a two-way conversation. We must clearly present our church to the world of candidates: what we hold to be true, what we value, and where we believe God is leading us. Every local church is a unique expression of God's kingdom and His purposes, and we need to say who we are. At the same time, the man God is leading to us must be able to understand this so that he can be sure of God's calling and direction for him and his family. He will then be in a good position to share his vision, passions, and life of faith with us.
There will be three broad directions we'll be working on starting this week:
The first is a Church Assessment Process that will be announced this Sunday and start on August 11. This is a tool that everyone will participate in to gather information, shape our vision, describe our values, and see how God is working at Northpoint. All of which will help direct our search for a lead pastor.
The Church Assessment will involve everyone who calls Northpoint their church home. Everyone will receive a link to an online tool with questions that have been developed to allow you to describe your personal views, how you would prioritize various goals and ministries of the church, participation in church life, some household information, and questions about what you would like to see during the transition and in the new lead pastor. There will even be an opportunity for you to add personal thoughts. And of course, the entire assessment and input are completely confidential and anonymous.
Between now and August 11, there will be more information and instructions on how to complete the assessment, and it will then be open and available from that date through August 25. In addition to the online tool, there will be paper versions available in the Foyer and in the Church Office.
Please pray about this process and your participation in it; it's the chance for everyone to speak into the life and ministry of Northpoint and help in setting our direction. God often speaks through His people, and this gives us all the opportunity to share our hearts and to listen. The results will be presented back to the congregation in October.
Secondly, a Lead Pastor Search Team will be formed this summer. This team will have a big job: they will define the candidate we're seeking and then go on to review resumes, interview candidates, and present their recommendations to the congregation.  The Search Team will be made up of both elders and general members of Northpoint and affirmed by the membership.
Thirdly, a Northpoint Church Profile and a Candidate Profile will be drafted by the Search Team. The Church Profile describes Northpoint as a whole: our history, the various ministries, how we're organized, our mission, vision, and values. The Candidate Profile outlines the experiences, educational requirements, qualities, and ministry skills of the individual we think would best fit our church.
As we're completing the Church Assessment, the other two efforts will begin moving forward. These are just the first steps in a long path before us, but we'll all walk down it together. If you have any questions, or would like to know more, just look for me or any of the elders this Sunday, or click HERE to email the elder team. We'll be seeking God's guidance in all of this.
"Now to Him who is able to do far more abundantly beyond all that we ask or think, according to the power that works within us." – Ephesians 3:20
In Him,
Tim East
For the Northpoint Elders