1.9.2019
Seek and You Will Find
By Dave Dussault
Northpoint Prayer Ministries
"Seek the LORD while he may be found; call upon him while he is near; let the wicked forsake his way, and the unrighteous man his thoughts; let him return to the LORD, that he may have compassion on him, and to our God, for he will abundantly pardon. … For you shall go out in joy and be led forth in peace; the mountains and the hills before you shall break forth into singing, and all the trees of the field shall clap their hands."  – Isaiah 55:6-7, 12
So often, what we need the most is what we seek the least, while treasures untold lay right before us untouched and neglected. The central story of the Bible is the all-wise and all-powerful God who made us offering His love to people who refuse to notice Him and who will exist eternally without Him, except for the work of His omnipotent grace. This self-revealing God calls us to seek Him and promises that when we do, we will find all we need.
Let's learn from Isaiah what it looks like to be "seeking the LORD."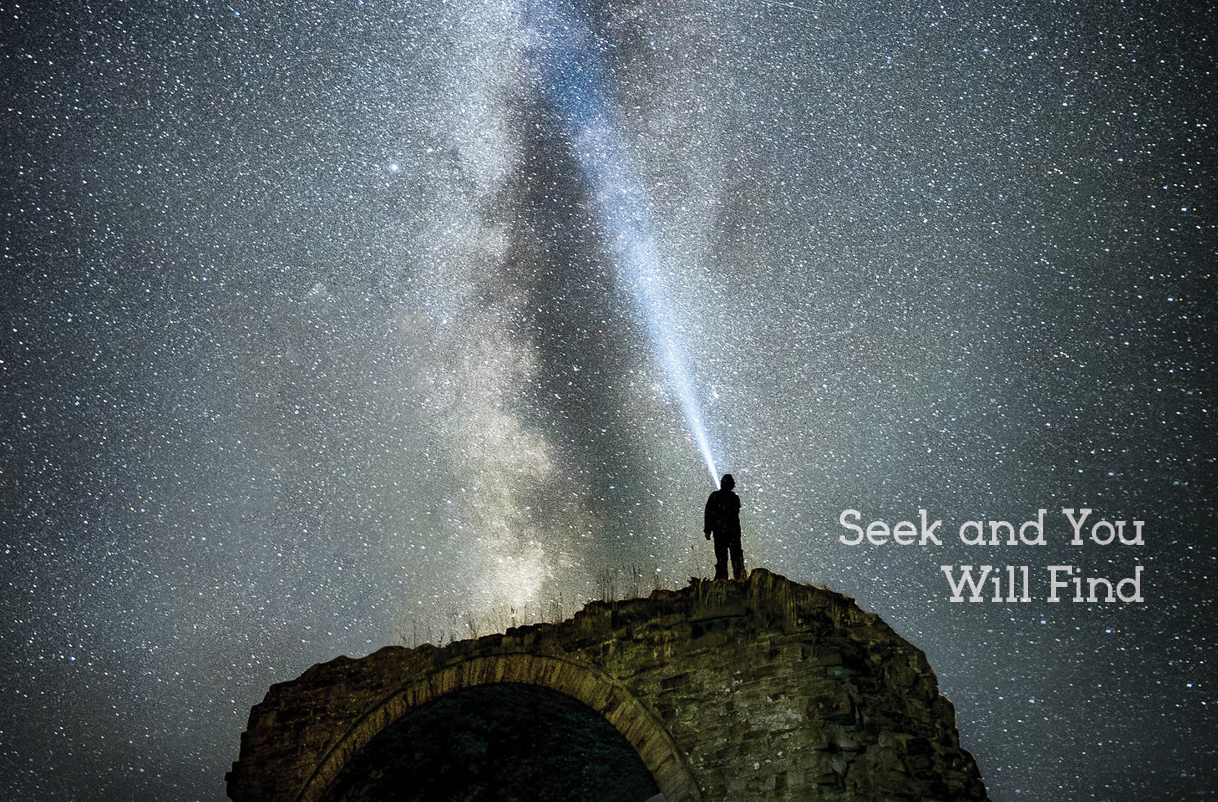 "Seek the LORD while he may be found; call upon him while he is near" (55:6): Seek Christ now. We dare not presume upon His grace and assume He will always be available. Seek Him as a habit.
"Let the wicked forsake his way, and the unrighteous man his thoughts" (55:7): There's always a choice between following Christ and going our own way, which is sin. Cultivate obedience and confession of sin. Trust God and believe that what He has for you is better than anything else you may desire.
"Let him return to the LORD, that he may have compassion on him, and to our God, for he will abundantly pardon" (55:7): Turn away from sin and toward God. Forsake pride and receive His abundant forgiveness. Learn to practice repentance.
"As the heavens are higher than the earth, so are my ways higher than your ways and my thoughts than your thoughts" (55:9): We understand that a holy God demands justice. But His redeeming grace—which saves even sinners like us—is beyond our comprehension.
"For as the rain and the snow come down from heaven and do not return there but water the earth, … so shall my word be that goes out from my mouth; it shall not return to me empty, but it shall accomplish that which I purpose" (55:10-11): God superintends physical and spiritual systems that are certain to accomplish His eternal purposes. God's Word brings His blessings to all the earth, and He calls His people to take His truth throughout the world (Acts 1:8).
"For you shall go out in joy and be led forth in peace; the mountains and the hills before you shall break forth into singing, and all the trees of the field shall clap their hands" (55:12): Along with all creation, we will enjoy the blessings of God's favor and goodness. Our hope is certain because we have God's promise.
Make 2020 a year of seeking God through His Word and in prayer. Let the Living Lord be the object of your daily search. Live in the hope of Jesus' promise: "And I tell you, ask, and it will be given to you; seek, and you will find; knock, and it will be opened to you. For everyone who asks receives, and the one who seeks finds, and to the one who knocks it will be opened" (Luke 11:9-10).
And we seek the LORD to the praise of His glory.
In Him,
Dave Dussault
Northpoint Prayer Ministry
– Each week, Dave updates a monthly Bible reading plan and writes a Bible and prayer focus, Prayer Life. The preceding is a recent installment. You can pick up both offerings at the Information Center in the Foyer on Sundays or sign up there to receive them via email. You can also click here to find the archive: https://northpointcorona.org/ministries/prayer/