9.23.2020 + Encourage One Another + No. 4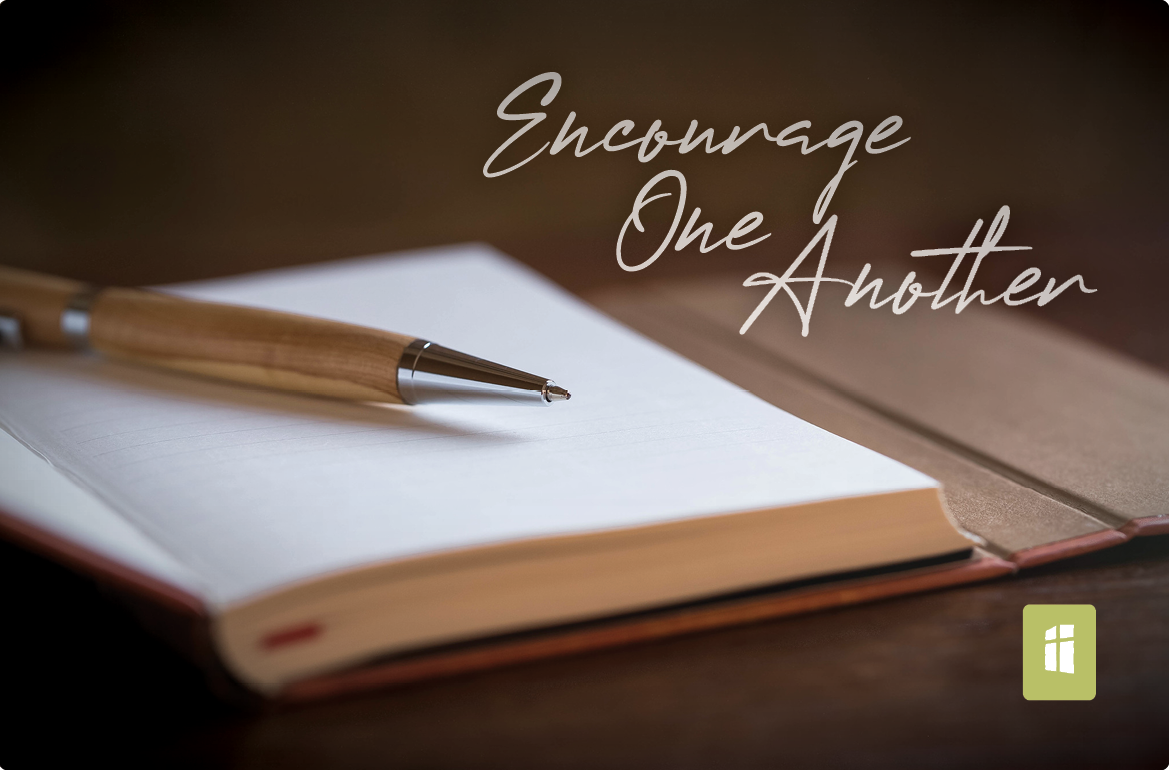 Hello, Church Family,
My family first came to Northpoint (then Corona EV Free Church) in 1997 when our son was in second grade. We had been very involved in another church for several years until, on our way home from church one Sunday, our son lamented that no one even knew his name. Ouch!
We attended Northpoint the following week. Tom and I liked the teaching and music, and our son enjoyed the children's program. When we came back the next Sunday, as we stepped out of the car, TJ Vercouteren, the children's pastor at the time, called out as he came over to greet us, "Jonathan, I'm so glad to see you back. I've got some guys for you to meet." Our son took TJ's hand, and that sealed the deal.
Twenty-three years later, Northpoint remains our spiritual home. Over the years, we have been blessed, instructed, comforted, challenged, and spurred on in countless ways. Our nearest relatives are in Dallas, so saying this is our home is serious business. It's not easy to narrow it down to five, but here's my list of what I love about Northpoint.

1. I love the way our people love one another.
As Director of Women's Ministries, I never cease to be amazed at the way the women of our church pour out the love of God on one another. This love takes countless forms: cards, calls, texts, childcare, meals, workdays, sitting at the hospital, and being there in times of crisis. I know the men are equally remarkable in caring for one another. There is no limit to how the people of Northpoint love and care for one another. I've been on the giving side and the receiving side of this loving exchange more times than I can count. In both instances, the love of God comes shining through.
2. I love that the Word of God is central to all we do.
Things change as time goes by, but there is one essential at Northpoint that has always remained the same. Here, the Word of God is central to everything we do. From a Sunday school lesson for toddlers, to our youth ministries, to weekly Bible studies, and Growth Groups, we open the Word—we open our ears to listen, our hearts to soften, and our lives to be transformed.
3. I love that God has brought us such a caring shepherd.
I am so blessed by the ministry of Pastor Tony. He not only brings the Word of God to all of us each week, he brings the love of God to us personally in time of need. When my mom passed away this past February, Tony was one of the first ones to call and encourage me and offer a prayer of comfort. When my husband had hip surgery this summer (twice), Tony again reached out with care and concern. And I have seen him do the same for so many others. He is truly a servant leader, which is rare and priceless.
4. I love how fun it is to serve with God's people here at Northpoint.
I love the way the family of God serves one another here at Northpoint. I love the volunteers who come early on Sunday mornings and fill the air with the smell of hot coffee. I love the woman who always bubbles over when she tells me she is scheduled to work in the nursery and that she, "Can't wait!" to see the babies. I love the greeters who welcome us with infectious smiles, the ushers who collect our offering, and the women who prepare the communion cups. I so appreciate the musicians, the singers, the tech team … the list could go on and on. And that's just Sunday morning! I've had the privilege of serving with so many of you in so many ways, and the joy we experience together working side by side is the best.
5. I love my office here at Northpoint.
Okay, that might seem kinda strange, but it's true. I love my office! I love when people drop by and say hello, when they stop and sit and tell me what's happening in their lives, and when I get to pray together with people. If you've never come by, my office is just to the left of the Foyer in Heritage Hall. It's pretty lonely around here during these COVID days, so if you are on campus, I hope you'll come say, "Hi."
Those are my top five things I love about Northpoint. What's on your list?
Marti Wiegman
Women's Ministries Director